An Alternative Conduit Material to Consider: Fiberglass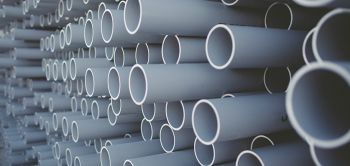 Just one year ago, conversations about conduit wouldn't have involved fiberglass. PVC was the obvious, go-to option. While fiberglass may have had notable performance benefits, the cost difference made the investment pretty difficult to justify.
But 2021 is a different story. Fluctuating prices and the unpredictability of today's market are making PVC less of a sure bet. Plastic (Resin) shortages are also a growing concern after the unexpected freeze in Texas knocked out one-third of the state's natural-gas production earlier this year.
Right now, fiberglass is a viable and cost-effective alternative to PVC conduit to keep your projects moving. If you were previously considering PVC conduit, it might be worth considering fiberglass instead; the material can be used in any application that traditionally calls for PVC.
To make the decision easier, here are a few important comparisons between PVC and fiberglass.
PVC vs. Fiberglass: Initial Costs
Last year at this time, PVC was clearly the most cost-effective option. Today, however, PVC prices are currently at a record high, in the middle of their longest-ever rising streak, and the prices are continuing to climb. Believe it or not, these factors now make fiberglass the new frontrunner when it comes to affordability, specifically on sizes 3" and larger.
PVC vs. Fiberglass: Lead Time
If you need PVC conduit for your project, you may be waiting for a several months—or longer—due to material shortages. This can create long project delays (and higher costs as a result). Right now, fiberglass conduit is available within a month so your projects aren't delayed due to lead times.
PVC vs. Fiberglass: Material Strength
While PVC offers corrosion and weather resistance, it doesn't fare as well in other areas. For example, fiberglass conduit isn't negatively affected after being compressed or crushed; it retains its shape and withstands heavy impact. In these types of situations, however, PVC will snap, crack, or break instead of retaining its shape.
PVC vs. Fiberglass: Installation
When you're considering installation time, fiberglass conduit is faster and easier to install. The NECA Manual of Labor Units estimates that the material takes two-thirds less time to install than PVC, helping you adhere to tight deadlines and maybe even get ahead.
To support simple installation, fiberglass conduit offers:
Lighter weight while still maintaining rigidity, which also makes it simple to cut
Easier cable pulling, thanks to a lower coefficient of friction (0.38 for fiberglass and 0.90 for PVC) that resists burn-through
Resistance to potential corrosion from pulling lubricant
Installation without any glue
Tolerance of high and low temperatures for year-round installation
To help offset current cost and lead-time issues with PVC conduit, Van Meter has partnered with Champion Fiberglass— the leading supplier of fiberglass conduit and strut to the industrial, electrical, and mechanical markets—to add fiberglass conduit to our inventory. (We're the only Champion Fiberglass partner in Iowa, Nebraska, or Kansas.)
If you need fiberglass conduit quickly, we'll be ready to help. If you need to get fiberglass approved for use in your next project, we can help with that, too. Connect with your local Van Meter team to get started.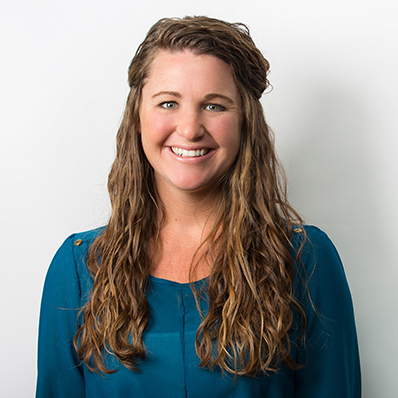 ARTICLE BY:
MAGGIE MCGURK
EMPLOYEE-OWNER, COMMODITIES MANAGER
For more information, please reach out to your sales representative or call 1-800-247-1410.