THE BEST OF AUTOMATION FAIR 2020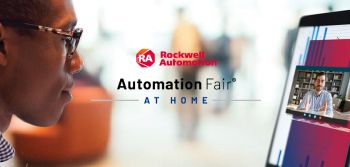 Our recommendation for must-see on-demand sessions.
This year has brought challenges in our personal and professional lives – from social distancing, canceled events, and much more. But that didn't stop Rockwell Automation from hosting their annual event, Automation Fair – it just looked a bit different.
The virtual event took place November 16 – 20, 2020 and offered hundreds education sessions, industry forums, tech sessions, networking opportunities, as well as a digital interactive show floor. If you missed Automation Fair At Home in November, that's ok! Rockwell Automation has made the sessions on-demand to watch at your own pace. If you are looking for some suggestions on what to watch, check out these four sessions I'd recommend to help you transform your business for your "NEXT".
1. Next Generation of FactoryTalk Software Solutions
On the very first day of Automation Fair At Home, Rockwell Automation launched a series of sessions on their next generation of FactoryTalk Software solutions. Check out the three videos sessions that will help you reclaim your time and simplify your workflows with some new innovations coming. Think design software, emulation, and cloud services! Learn more >>
2. Perspectives Day 1: KNO1 Imagine YOUR Next with Rockwell Automation
During this Perspectives session, you'll want to listen in to Ernest Nicolas, Sr. Vice President of Integrated Supply Chain at Rockwell Automation portion on how to approach dealing with the uncertainty of the pandemic and the importance of agility. Check out why he talks about how agility is our offense and how it can help with resiliency. Register to watch this session >>
3. Perspective Day 3: KNO3 Discover YOUR Next: Inspire Innovation
If you are looking for ways to innovate, then this session is a must! You'll hear from the keynote presenter, Jason Silva talk about Exponential Thinking to help stimulate modernization within your business. You'll also hear from other organizations like Johnson & Johnson and Black & Decker on how they thought outside the box to find ways to innovate their businesses for the future. Check out this session here.
4. DX06 Automotive 20/20: The State of Industry 4.0
This session highlights a study on digital transformation in the Automotive Industry with leading car manufacturers and OEM. The session was led by Brett Smith, Director of Technology from the Center for Automotive Research and he discusses the findings from the study highlighting the importance of change manager vs. a change agent and how data is becoming as valuable as the product. Be sure to register here for the on-demand session to learn more about how change management and data can help your organization.
Automation Fair At Home as a virtual on-demand format is a great way to get updated on the latest and greatest products and solutions from Rockwell Automation and their partners. Better yet, there's no travel or cost to attend! Check out these four mentioned above sessions or the many others available to you until June 2021. Not sure what to attend? Ask your Van Meter sales representative and we can make some additional recommendations for sessions.
Registration is required to gain access to these four sessions or the many others that are on-demand. Once registered your login is good to come and go from the platform until June 2021. Take advantage of all of the great, free information from Automation Fair At Home from the comfort of your home or office.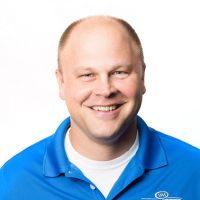 ARTICLE BY:
KARL SCHMIDT
EMPLOYEE-OWNER, PROCESS & INFORMATION SOLUTIONS MANAGER
Schmidt joined Van Meter in 1995 and has spent more than 24 years helping customers automate and optimize manufacturing processes.