What Van Meter is Doing to Transform for the Future – And Why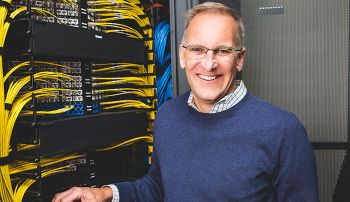 For most organizations, anticipating future growth is challenging enough. But actually investing in ways to accommodate that growth can be downright nerve-wracking.
At Van Meter we've been doing both for the past few years, through ongoing discussions with our customers, suppliers and employees about where we need to be positioned by 2025. When we first began having these conversations, the year 2025 still felt far enough away that we were able to put a vision in place that would help manage the growth of our company. It required us to ask (and answer) some pretty tough questions:
Where did we need to be? What did we need to being doing to get there? How would we transform for the future?
And (my favorite): Why do we even need to do something different, when everything's going so well today?
That last question was a tough one at first. Investing in ways to accommodate growth is not easy, remember? But when you start with the "Why" it becomes much easier to navigate – and our answer to Why was pretty clear: Because things are going to change in the future. In fact, they already were.
We realized pretty quickly that our current operational model wasn't going to sustain our estimated growth expectancies in the 2025 vision. We had to make some changes in order to support our customers and achieve efficiencies. We needed to make some investments to accommodate growth and, in turn, deliver a more service-focused business model.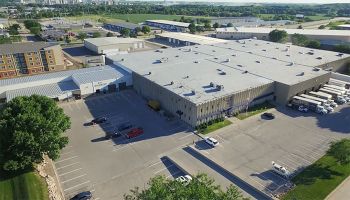 It started with space. From a facilities growth perspective, our centralized distribution center needed to expand. We added 43,000-square-feet of space and purchased an adjacent building with 75,000 more. Those additions gave us more than 300,000-square-feet of centralized distribution space to better serve our customers. And this is an investment that fits squarely into our vision, because it differentiates us now and moving forward. While there are plenty of companies that can package product, not many have the space to deliver value-added services – with machines, customized solutions and inventory.
All of this extra elbow room has allowed us to implement some new automation, including "collaborative robots" that make us much more efficient. The "Cobot" is a new relationship that takes over repetitive movements from our team members – such as moving empty totes from the conveyer line and putting them on pallets. That's a manual process we had in the past that the Cobot frees us from doing, so we can focus our time and energy on other things.
And, we actually sell cobots from Universal Robots to our customers, because we know that the efficiencies we gain in our operations by automating a repetitive task can help our customers too. If they are facing labor shortages (like many in the construction and industrial industries), or they want to redirect their employee base and take repetitive tasks off their plate, we're able to help. We're pushing to do something innovative, and we're leading by example.
These improvements to our own operations directly impact the profitability of our customers. We believe strongly in that strategy, because it ensures that we're a couple years ahead of the ultimate growth of the company.
2025 doesn't seem so far away anymore. Or nearly as nerve-wracking. Because we know we're well-positioned to provide lasting value to those we serve – well into the future.
ARTICLE BY:
JEFF MILLER
EMPLOYEE-OWNER, CHIEF TECHNOLOGY AND DISTRIBUTION OFFICER