Wire Pulling Rope Kit Checklist
There are several items that are often overlooked and forgotten when setting up for a wire pull. If a member of your team must go searching for cardboard and duct tape, a clevis or even the pulling rope itself, you're losing valuable time. That's why Van Meter recommends preparing upfront with a pulling rope kit. What comes in a kit? Check out the list or video below.
SOUTHWIRE'S QWIKROPE PULL ROPE
Your pulling rope kit obviously needs a pull rope. Southwire's QWIKrope® 9/16" pull rope (PDF) has a breaking strength of 32,000 pounds and is pound for pound stronger than steel. Plus, if your pulling rope ever does wear down and break, you can simply re-eye your pull rope in the field for continued use.
TWO SIZES OF ROPE CLEVISES
Next, you need something to connect your pull rope to your wire. With two different sizes of swivel rope clevises, you'll be prepared for pulling larger or smaller conductors. Southwire offers both 1-1/4" and 1-5/8" rope clevises that are 6,000 lbs. or 10,000 lbs. rated respectively.
SOUTHWIRE QWIKROPE LINKS
In the past, you needed a 1000' pull rope to complete a 1000' wire pull, but with QWIKrope® soft shackle links, you can connect two pulling ropes together without lessening the breaking strength of the rope. QWIKrope® links allow for flexibility around difficult pulling points and a more continuous, effortless wire pull, as they can travel around the capstan without stopping your pull. When you're done, you can remove the links and separate your pull ropes.
SOUTHWIRE'S SLIDEIT WIRE FEEDER BLANKET
How do you protect your wire from getting damaged by sharp edges and openings? Instead of needing to track down cardboard and duct tape, keep the SLIDEit™ blanket (PDF) in your pulling rope kit. It has magnets on the backside so it will stick to your panel around sharp edges, and the wire can ride safely across it. You can also wrap it around your wire and stuff it up into the conduit to protect your wire from the connector without the blanket getting sucked up into the pipe.
Preparing upfront can save you a lot of time. That's why Van Meter prefers to kit its pull ropes this way. If you want to see a demo on any of these solutions or receive a quote on a pulling rope kit, contact your Van Meter account manager or one of our contractor services specialists.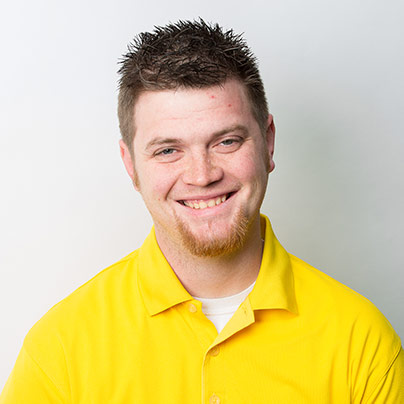 ARTICLE BY:
ADAM BAYLISS
EMPLOYEE-OWNER, CONTRACTOR SERVICES SPECIALIST