Energy Efficiency
Products & Services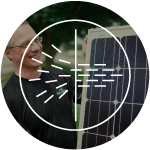 LIGHTING
ENERGY AUDITS
RENEWABLE ENERGY
LIGHTING
Lighting represents the largest source of electricity consumption in a typical commercial building. But it doesn't have to be that way in your building. Van Meter lighting experts can conduct a lighting audit to determine how well your current lighting system suits your needs, and then suggest changes to improve lighting quality while reducing lighting energy usage and utility bills. We can also help you incorporate adequate amounts of daylight into your building with dimmers, controls, sensors, and other lighting solutions.
ENERGY AUDITS
Our team of energy-efficiency professionals walks you through the details of your building's energy use, identifying areas of potential energy waste. Then they recommend solutions to help you cut usage (lighting controls to bring in more daylight, efficient LED lighting, geothermal heating and cooling, etc.). And if you're not sure how to fund these energy-efficiency initiatives, we can help you identify rebates, credits, and incentives.
RENEWABLE ENERGY
Economically viable renewable energy sources, such as solar, wind, and geothermal, are natural, continuous resources. As renewable energy technology improves, and as the government and utilities provide investment incentives, costs are becoming increasingly competitive. Even if you've never explored renewable energy as an option before, Van Meter can educate you about the options and help you select the system that's most appropriate for your building and your site. There's never been a better time to consider renewable energy as a way to achieve year-round utility savings.
Van Meter is a one-stop shop. This company empowers its employees to engage any resources they need to make decisions and develop new methodologies to get the job done right — on time and on budget.
— BRIAN R. Project Manager — Miller Electric
Facility Management & Construction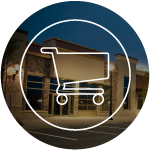 BUILDING INTELLIGENCE & NETWORKS
SECURITY & ACCESS CONTROL
BUILDING INTELLIGENCE & NETWORKS
A network ultimately determines how well a business functions. Van Meter offers powerful network infrastructure solutions that provide high-bandwidth connections for voice, video, and data so tenants and occupants reap the benefits of seamless communication and continuous access to data. From routers and cabling to connectors and switches, we'll help you design a reliable, scalable network to handle current technology, as well as new technology down the road.
SECURITY & ACCESS CONTROL
With heightened public concern about commercial buildings' physical security, it can be overwhelming to decide which solutions will provide the most appropriate and cost-effective protection. Whether you're looking for basic components of a physical security program or a multi-layered security approach, we can help you better manage security in and around your commercial building. From surveillance cameras, access control, and intercoms to parking control, biometrics and video management, safety solutions help ensure your organization's success. We'll get you lined up with an affordable, reliable, scalable security solution that not only controls access, but provides valuable data and reports in case of a security breach.
Everything You Need to Succeed
No matter your question, big or small, we've got full-time, in-house, trained experts
who are on standby to provide everything you need to succeed.