Building Intelligence & Networks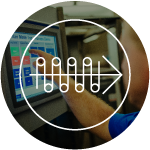 AUTOMATION & CONTROLS
INDUSTRIAL NETWORKING
SECURITY & ACCESS CONTROL
AUTOMATION & CONTROLS
Van Meter industrial supply solutions not only offer automation products, but also use automation technology to design and create open-architecture, connected enterprises in food and beverage applications. Automation experts test and evaluate your unique situation, and then engineer and customize an automation technology solution that streamlines processes, guarantees quality, and improves safety so every department benefits.
INDUSTRIAL NETWORKING
Implement industrial networking technology with Van Meter's help to get real-time operations visibility for decision-makers throughout the supply chain. The right networking solution can provide access to food and beverage plant performance analytics to prevent unnecessary downtime and possible violation with regulatory requirements.
SECURITY & ACCESS CONTROL
To keep manufacturing and distribution processes secure, Van Meter offers a variety of security and access control solutions that protect employees, facilities, assets, and critical control points. From monitoring and video surveillance to electronic security solutions that provide around-the-clock protection, you can maintain food and beverage quality and safety while protecting against intrusion and other threats.
Van Meter offers exceptional service before and after the sale.
— JOE M. Senior Specialist — Roquette America
Facility Management & Construction
BUILDING & PLANT MRO/FACILITY MAINTENANCE
HAZARDOUS LOCATION SOLUTIONS
INDUSTRIAL SUPPLIES
SAFETY
WIRE & CABLE
ENERGY EFFICIENCY
PRODUCT & SERVICES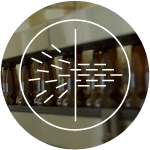 ELECTRIC VEHICLE CHARGING STATIONS
ENERGY AUDITS
INDUSTRIAL LIGHTING
POWER DISTRIBUTION
POWER QUALITY
RENEWABLE ENERGY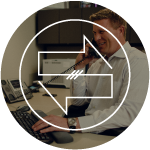 NATIONAL ACCOUNTS
ONSITE INVENTORY MANAGEMENT
TECHNICAL SUPPORT
NATIONAL ACCOUNTS
With regional and national reach when it comes to service and price, we offer national food and beverage companies all the benefits of working with an extremely large distributor – but without the feel of talking to a call center when you need assistance. We have supplies and resources to serve food and beverage companies on a local or national scale, but still offer personal, customized support – no matter what.
ONSITE INVENTORY MANAGEMENT
Imagine if all the industrial supply parts you needed for your food and beverage facilities were always exactly where you needed them – and they never ran out. When you select one of Van Meter's onsite inventory management solutions, we make it happen:
Jobsite trailers stocked with industrial supplies you need most. We'll check inventory levels, and restock them regularly to prevent you from making trips back to the warehouse.
Customized mobile cribs (inventory supply boxes) filled with the industrial supplies you specify, then delivered to wherever they're needed within your food and beverage plant.
Managing your food and beverage industrial supply inventory; we'll organize all industrial supplies and regularly check to replenish stock.
TECHNICAL SUPPORT
Van Meter's Technical Support Center knows food and beverage facilities, and is available to connect you with trained specialists for application support, technical troubleshooting, and onsite assistance. We will also customize training sessions for hands-on learning and demonstrations that explain how to make the most of industrial supply solutions.
Customized Solutions
Product Modification & Assembly Services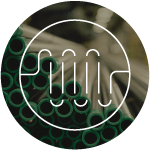 COMBINATION MOTOR STARTER ASSEMBLY SERVICES
CUSTOM WIRE & CABLE SERVICES
ENCLOSURE MODIFICATION & ASSEMBLY SERVICES
KITTING & LOGISTICS
Everything You Need to Succeed
No matter your question, big or small, we've got full-time, in-house, trained experts
who are on standby to provide everything you need to succeed.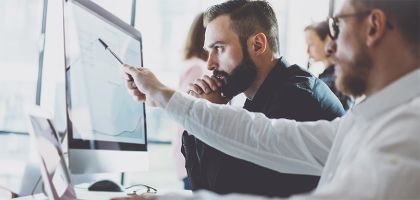 Where does your plant rank in terms of its cybersecurity efforts? Do you know where you're most vulnerable? Do you know where to begin if you want to improve security on the manufacturing floor?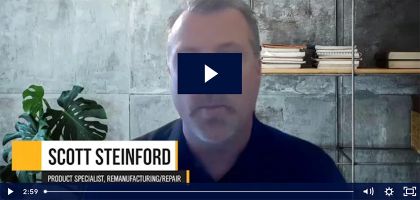 Avoid lost productivity and enhance the performance of your production environment with Rockwell Automation repair services through Van Meter. Learn more from Scott Steinford, Van Meter Product Specialist about our full suite of repair capabilities, including remanufacturing, exchange, parts management, renewal parts and support services for both Allen-Bradley and non-Allen-Bradley parts.