Customized Solutions
Product Modification & Assembly Services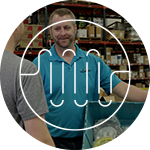 COMBINATION MOTOR STARTER ASSEMBLY SERVICES
CUSTOM WIRE & CABLE SERVICES
ENCLOSURE MODIFICATION & ASSEMBLY SERVICES
MATERIAL STAGING & KITTING
Van Meter is great to work with. Their knowledgeable staff, ability to resolve problems and quick response time keeps jobs running smoothly and helped my customer meet its goals for cost savings and improved sustainability.
— PAUL F. President, ECT
My Van Meter Account Manager has gone out of his way to drop off parts and the counter people are pleasant to deal with. Best distributor that I have dealt with for over 40 years.
— DWIGHT W. Owner — Whitlatch Electric
Facility Management & Construction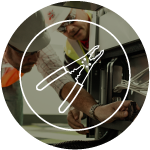 ENERGY UTILITY
HAZARDOUS LOCATION SOLUTIONS
ONSITE INVENTORY MANAGEMENT
SAFETY
TOOLS & METERS
WIRE & CABLE
Building Intelligence & Networks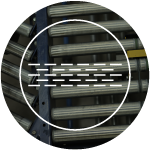 GEAR AUTOMATION
LIGHTING
SECURITY & ACCESS CONTROL
GEAR AUTOMATION
When your jobs call for motors, controls, gearboxes, bearings, or any automation solution, we'll get you the products you need fast for the conveyor systems, production lines, fans, machines, and other equipment you're working on. We'll also help you find automation offerings that integrate with other Van Meter solutions for an all-encompassing result.
LIGHTING
Lamps and fixtures, lighting controls, lighting design services, lighting audits: The lighting products we offer as part of our contractor supply solutions quickly arm you with the supplies you need to finish a lighting project, whether it involves new construction or a retrofit.
SECURITY & ACCESS CONTROL
No matter what security challenge your customer expects you to tackle, Van Meter's contractor supply solutions include surveillance cameras, access control, intercoms, parking control, biometrics, video management, and intrusion control so you can confidently carry out their security requirements.
Everything You Need to Succeed
No matter your question, big or small, we've got full-time, in-house, trained experts
who are on standby to provide everything you need to succeed.