Partnering for Your Automation Investment
Being an authorized distributor of Rockwell Automation allows us to provide automation sophistication, electrical supply chain management, and world-class local support. You receive comprehensive management of your electrical supply inventory, extensive training for your people, and quantifiable cost savings. This service provides you with the available time to focus on your core competencies and sharpen your competitive edge.
Learn more about Rockwell Automation products, training and support »
Rockwell Automation Authorized Distributor
Since 1984, Van Meter has been an authorized distributor of Rockwell Automation's Allen-Bradley® and Rockwell Automation® product brands. By teaming with the world's largest company dedicated to industrial automation and information, Van Meter supply can deliver best-in-class automated solutions to customers that can't be found with any other supplier. Through our Rockwell Automation PartnerNetwork™ partnership, you have access to a local, regional, and worldwide network of automation experts who have the know-how to solve business challenges and the local support to assist you.
Together, we bring a comprehensive portfolio of automation products and solutions to the table. But we also have the resources to design, maintain, troubleshoot, and support these Rockwell Automation solutions. Only a phone call away, the in-house experts at Van Meter are available to answer your product questions and troubleshoot your application when needed.
In addition, we'll equip you with the comprehensive product knowledge you desire. From product-specific trainings and summits held at your local Van Meter branch, to nationwide conferences, learn first-hand straight from the experts. Learn more about Van Meter's upcoming training and events.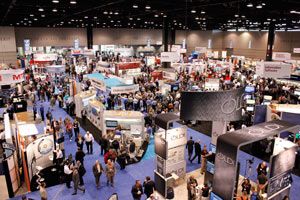 Attended by over 20,000 people annually, Rockwell Automation's premiere Automation Fair offers more than 100 industry forums, user group meetings, hands-on labs, technical sessions and demonstrations to expand knowledge and use of the latest control, power and information technologies. Through Van Meter's travel packages, navigating your way to and from Automation Fair has never been easier.
Rockwell Automation Product Configurator
The Rockwell Automation Product Configurator allows you to select standard products or configure made-to-order products to meet more precise application requirements. You can access product data such as lifecycle status, certifications, pricing, and documentation to help support decision making. This new tool will help you create bill of materials, RFQs, and proposals for your automation projects directly from your computer. The tool has 1,500 wizards and an easy-to-use interface to find the right products to meet your application requirements.
Rockwell Automation Product Configurator »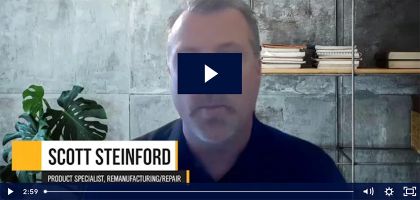 Avoid lost productivity and enhance the performance of your production environment with Rockwell Automation repair services through Van Meter. Learn more from Scott Steinford, Van Meter Product Specialist about our full suite of repair capabilities, including remanufacturing, exchange, parts management, renewal parts and support services for both Allen-Bradley and non-Allen-Bradley parts.
Everything You Need to Succeed
Talk to an employee-owner about how we can make a positively powerful impact on your business.