Onsite Inventory Management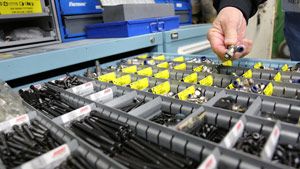 The vendor-managed inventory process starts with an assessment of storeroom supplies (from power transmission and data communications equipment to small items like paper towels). We'll compare current inventory levels with quantities needed to maintain a sufficient supply, and then make adjustments accordingly. We'll also organize your inventory area, complete with a customized barcode system.
Once the vendor-managed inventory process is in place, we'll regularly check your stock and replenish it as necessary, handling any repairs, upgrades, or exchanges – regardless of the manufacturer (we'll be sure to leave extra parts to use while yours are being fixed). We'll also provide a list of part numbers, minimum/maximum labels, and bin locations.
Mobile Inventory Services
Our vendor-managed inventory offerings also include mobile inventory services. A Van Meter trailer can be dropped off at your jobsite, where it will be restocked regularly. A job trailer can be used to:
Avoid time-consuming trips from the jobsite to the warehouse
Secure jobsite materials
Establish a designated workspace with voice, data, and electrical connections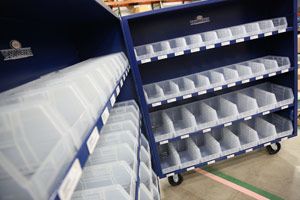 A customized mobile crib (mobile inventory supply box) will supply the products you need, delivered straight to where you need it on the jobsite. As part of our inventory management services, Van Meter will manage and replenish inventory supply on a regular basis. We'll also pick up the mobile crib and process returns once the project is complete.
Everything You Need to Succeed
Talk to an employee-owner about how we can make a positively powerful impact on your business.