Energy Efficiency
Products & Services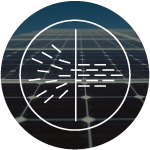 ENERGY AUDITS
LIGHTING
RENEWABLE ENERGY
ENERGY AUDITS
Our no-risk energy audits will help you understand how and where you're using the most energy; from there, Van Meter can help you identify cost-effective ways to see a quick return on energy-efficiency project investments.
LIGHTING
Lighting presents another great opportunity for major energy savings in agriculture applications, from maintenance sheds and feedlots to dairy barns and shops. We will also help you select the right dimmers, controls, sensors, and other lighting solutions so you can:
Curb excess lighting energy use

Handle wet and harsh outdoor conditions

Reduce maintenance costs

Integrate occupancy and daylight harvesting solutions for more energy savings
RENEWABLE ENERGY
Farm operations require large amounts of energy. But by harvesting the renewable energy properties of the wind and sun year-round, agriculture operations can reduce electricity costs and reliance on fossil fuel. Whether you need to dry crops, keep livestock buildings warm, or provide hot water for dairy tasks, nature provides the renewable energy you need to keep your farm fully functional. Let us help you take advantage of these free resources. Photovoltaic panels mounted on rooftops can supplement a farm's energy supply. In some cases, excess energy generated can be sold back to the utility, creating another revenue stream for farmers. An investment in renewable energy also allows agricultural sites to demonstrate their commitment to environmental sustainability.
By investing in a solar electric system, I can essentially purchase up to 30 years of electricity at today's prices, making solar our first-ever, full-time crop. We will be harvesting the sun for our use year-round.
— DENNIS C. Owner — Campbell Farm
Building Management & Construction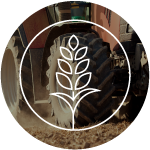 BUILDING MAINTENANCE
BUILDING INTELLIGENCE & NETWORKS
AUTOMATION
BUILDING MAINTENANCE
Maintenance is an ongoing cost that will never disappear, but having access to proper maintenance solutions and processes will lengthen agriculture equipment lifecycle, reduce operating expenses, increase energy efficiency, ensure safety and security, and avoid downtime or a shutdown. Van Meter's facility maintenance products and services will keep your farm fully operational.
BUILDING INTELLIGENCE & NETWORKS
Van Meter has contractor supply solutions that help you integrate technology solutions and gain better control over lighting, HVAC, alarms, security, and other building systems. We'll guide you to the building intelligence solutions that can reduce operating expenses, cut down on manual labor, and reduce downtime.
AUTOMATION
Along with providing access to state-of-the-art automation technology that improves production and reduces downtime, Van Meter's automation experts can design a custom solution to ensure profitability, save time and resources, and improve quality control. You have other important responsibilities to manage in order to keep agriculture processes going; you can rely on Van Meter's agriculture electrical supply solutions – including controllers, motors, MCCs, drives, and sensing and safety solutions – to solve your farm's operations challenges.
Everything You Need to Succeed
No matter your question, big or small, we've got full-time, in-house, trained experts
who are on standby to provide everything you need to succeed.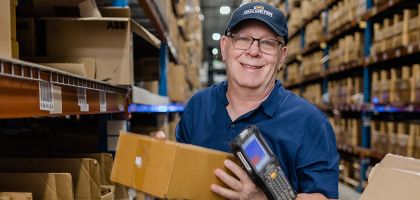 Supply chains depend on people and equipment. If one of those two factors is off balance, then the chain breaks down.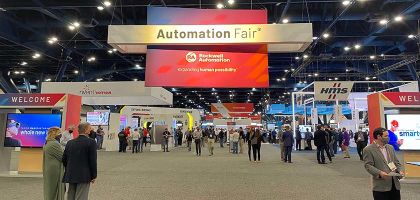 This year, Automation Fair was held in Houston in November. While I was there, I uncovered four powerful technology trends you should know about. Given the events of the past 21+ months, these trends were driven by a focus on working safely—and working remotely. While some of this technology isn't new, it has taken on a different level of significance amid the pandemic.