ENERGY EFFICIENCY
PRODUCT & SERVICES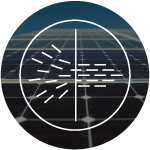 LIGHTING
RENEWABLE ENERGY
POWER AND CONTROL SOLUTIONS
LIGHTING
Institutional facilities have a wide range of lighting electrical supply requirements and needs. We carry whatever you need for interior or exterior lighting: lamps, ballasts, fixtures, and controls. Through extensive lighting solutions, lighting audits, and lighting design services, Van Meter's lighting specialists can help your facilities maximize energy savings while improving lighting quality to help with better learning in school or patient care in a hospital.
RENEWABLE ENERGY
As a renewable energy source, solar can replace fossil fuel – the sun is free and will never run out. During budget reductions and program cuts, it may not seem like a good time to invest in a solar project. But Van Meter can show you how to implement a solar array in a cost-effective, socially responsible way. If there ever was a good time to invest in renewable energy – it's right now. You can incorporate rooftop solar array that will result in annual savings year after year.
POWER AND CONTROL SOLUTIONS
A six-hour power failure can cost you money when you are not prepared. Not only do power and control solutions ensure delivery of quality care, but they also affect revenue due to the cost of business disruptions. You need to incorporate the highest possible levels of power reliability and safety; these solutions must accommodate the changing requirements of building infrastructure and systems.
We estimate the savings afforded by the new lighting will amount to nearly $14,500 per garage. Over all, that cuts our electric bill for the parking garages nearly in half.
— RICK M. Plant Operations Manager, UnityPoint — St. Luke's Hospital
From basketball, to PE, to band concerts, our gyms are the hub of school activity. Our number one goal in purchasing new, energy-efficient lighting was to make our facilities more inviting and engaging for students. Van Meter experts helped us find the best, most cost-effective solution to reach our goal and beyond.
— JAMES S. Facilities Manager — Riverbend School District in Fulton, Illinois
We worked with Van Meter when adding LED lighting in all the parking garages owned by the City of Iowa City. Van Meter did an excellent job making sure the project went smooth. I couldn't be more satisfied with their customer service!
— JAMIE J. Senior Maintenance Worker — City of Iowa City
Van Meter has become my go-to source for everything I need to keep all 15 buildings I am responsible for running with ease. I can't say enough about the customer service I receive, to the point I have built friendships with many of the people I deal with on a day-to-day basis. When I need it, they are there for me, and I can't ask for much more.
— JASON W. Facility Support Technician — Linn-Mar Community School District
We like the new LED lighting and energy savings. The light isn't as harsh and the LEDs burn cooler, so working here is much more comfortable.
— BUTCH N. City Administrator — City Hall, Perry, Iowa
Everything seems brighter and more visible. The staff is very pleased with the light quality. It's created a better work environment while it's helping the county reduce energy consumption and maintenance costs.
— ELDON S. Facilities Manager — Johnson County Administration Building
Facility Management & Construction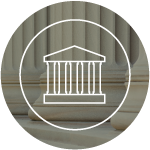 INVENTORY MAINTENANCE SOLUTIONS
SECURITY & ACCESS CONTROL
SAFETY & RISK MITIGATION
NETWORK INFRASTRUCTURE SOLUTIONS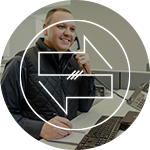 TECHNICAL SUPPORT
LIGTING AND POWER QUALITY AUDITS
NATIONAL ACCOUNTS
GOVERNMENT CONTRACTS
Everything You Need to Succeed
No matter your question, big or small, we've got full-time, in-house, trained experts
who are on standby to provide everything you need to succeed.