ENERGY EFFICIENCY
PRODUCT & SERVICES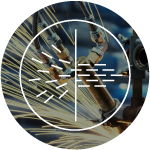 ENERGY AUDITS
INDUSTRIAL LIGHTING
POWER DISTRIBUTION
POWER QUALITY
RENEWABLE ENERGY
Van Meter's Customized Solutions service goes beyond traditional distribution in supporting our goal to meet our customers' needs. We're very pleased with their innovative thinking — fresh ideas that take their service to a higher level.
— GARY W. Panel Shop Manager — Compressor Controls Co.
Van Meter has been a great partner in our business for many years. We trust and appreciate the great customer care they give us for our manufacturing needs.
— TONYA S. Customer Service Representative — Timberline Manufacturing
I have over twelve years of experience with the outstanding customer service that is consistently offered from Van Meter. If a failure occurs at my facility, day or night, I know the team at Van Meter is a phone call away.
— KARL H. Facility Manager — Global Workplace Solutions
Building Intelligence & Networks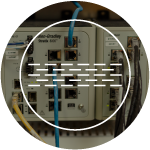 AUTOMATION & CONTROLS
INDUSTRIAL NETWORKING
SECURITY & ACCESS CONTROL
AUTOMATION & CONTROLS
Manufacturing automation and control solutions, such as PLCs, PACs, and HMIs, help program and configure your manufacturing plant's automation equipment. Optimized automation and control solutions can help reduce cycle time, eliminate product waste, and improve productivity.
INDUSTRIAL NETWORKING
When you have industrial networking infrastructure to provide manufacturing decision-makers with real-time visibility and insight into operations, you can empower everyone to make smarter, faster decisions. Convergence of networking components on the manufacturing floor requires a professional strategy for seamless integration. From wireless networks to remote monitoring and access, these solutions from Van Meter can help you create an integrated manufacturing environment where sensors, machines, and other equipment are networked together. This will help you get to market faster with less downtime, as well as adapt to changing demands.
SECURITY & ACCESS CONTROL
Helping manufacturers minimize loss and comply with regulations, Van Meter's security solutions are designed to mitigate security risks, reduce theft, control access, maintain quality, and preserve profitability. From video surveillance to electronic access control solutions that provide 24/7 protection, you can maintain quality and safety while still protecting against threats.
Facility Management & Construction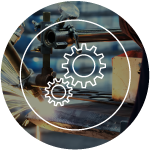 BUILDING & PLANT MRO/FACILITY MAINTENANCE
INDUSTRIAL TOOLS
SAFETY
WIRE & CABLE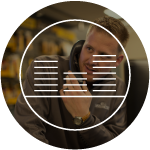 NATIONAL ACCOUNTS
ONSITE INVENTORY MANAGEMENT
TECHNICAL SUPPORT
NATIONAL ACCOUNTS
With regional and national reach on service and price, we can offer national manufacturers the benefits of working with an extremely large distributor – but without feeling like you're talking to a call center when you have questions. We have the supplies and resources to serve manufacturers on a national scale while still offering personal, customized support.
ONSITE INVENTORY MANAGEMENT
The parts and equipment to keep your manufacturing plant operating at top performance are right at your fingertips with Van Meter's onsite inventory management solutions:
Jobsite trailers stocked with the industrial supplies you need most. We'll check inventory levels and restock regularly to prevent back-and-forth warehouse trips.

Customized mobile cribs (inventory supply boxes) are filled with the industrial supplies you specify, and then delivered to wherever they're needed within the manufacturing plant.

Managing your manufacturing plant's industrial supply inventory; we'll organize all industrial supplies and then regularly check and replenish stock.
TECHNICAL SUPPORT
Van Meter's Technical Support Center partners manufacturing plants with trained specialists who help with industrial supply support, technical troubleshooting, and onsite assistance. This team also creates custom training sessions that provide hands-on experience and tips on using a variety of industrial supply solutions. Want to learn more? Just ask – and we'll develop specialized education just for you.
Customized Solutions
Product Modification & Assembly Services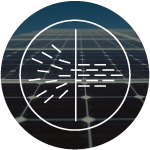 COMBINATION MOTOR STARTER PRODUCT ASSEMBLY
CUSTOM WIRE & CABLE SERVICES
ENCLOSURE MODIFICATION & PRODUCT ASSEMBLY
KITTING & LOGISTICS
Everything You Need to Succeed
No matter your question, big or small, we've got full-time, in-house, trained experts
who are on standby to provide everything you need to succeed.