How Security-Ready is Your Water/Wastewater Treatment Plant?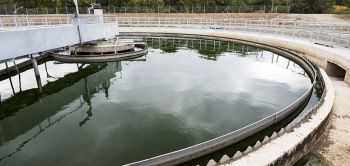 For years, security and confidentiality have been IT's top priorities, with access falling later on the list. For OT, however, it tends to have been the opposite. Accessibility is the No. 1 concern for OT professionals who want to ensure plant productivity. In other words: There's a distinct disconnect between the two.
To further complicate matters is the fact that efficiency is playing a more important role for IT and OT. Leadership wants to make sure work is being done smarter, not harder. This means that more equipment needs to connect to networks to take advantage of automation. And the more devices that connect to your network, the more important security becomes.
This especially holds true for water/wastewater treatment plants. In many ways, security must be at the top of the list in these environments. A security incident doesn't just impact the plant: It can affect entire communities, the water supply, and even the ability to respond to emergencies.
But there are some major obstacles to strengthening security in water/wastewater treatment plants:
Devices are outdated. They were built and installed without network security in mind (security wasn't a factor when they were designed). While the lifecycle of IT hardware is between three and five years (which inherently helps improve security), OT hardware can be in place for 20 years or longer.
A mature workforce. Many of today's employees started their careers 35+ years ago when serial communication was the de facto protocol. Now—because of how much and how quickly technology changed—personnel often lack an understanding of new systems and technologies.
Remote connectivity is needed. More than ever before, plants are relying on remote access to give third parties access to data, support hybrid workers, and respond faster to potential problems. How can you be secure and available at the same time?
Establishing Your Security Baseline
To find the right starting point, Van Meter can conduct an assessment of your water/wastewater treatment plant.
This fact-finding mission allows us to fully understand what exists in your plant, plus the status of each device, what each one connects to, and potential vulnerabilities. The document also offers insight into possible network challenges. You may know about some of these issues already, but we often find vulnerabilities that haven't been discovered yet.
From there, we put a roadmap together that explains the steps needed to ensure that your industrial network keeps up with your plant's needs—a way to overcome the obstacles we mentioned above.
We can also take a close look at your cybersecurity readiness through a security posture survey, which reveals vulnerabilities and pinpoints where to begin if you want to improve security.
This real-time snapshot reveals things like suspicious network activity, unsupported operating systems that are end-of-life, malicious and unexpected behavior, etc.
After we complete the survey, you receive a comprehensive report that identifies each plant device, what it can access, and where traffic is coming from and going to on each device. Based on that information, each device is given a hygiene score (low risk to critical risk).
You'll walk away with a good understanding of what needs to be corrected and mitigated, as well as which existing policies and procedures help you maintain appropriate security levels.
Call on Your Water and Wastewater Experts
Our specialists are experts in water and wastewater plant networks, controls, and operations. We act as an extension of your team, deploying services that help you meet the goals you don't have time and training to handle in-house.
We also know what types of devices need to be deployed in your environment. The components used for enterprise networks can't support today's industrial networks because they aren't designed for these kinds of rugged applications. Van Meter has the cable, connectivity, and electrical devices designed to last in harsh environments.
Our partnership with Cisco brings even more knowledge and operations experience to the table to bridge IT and OT, boost collaboration, define roles and responsibilities, and help each team understand what the other brings to the table.
When you combine our in-house expertise with our ruggedized solutions and relationship with Cisco, no one is better positioned to help water and wastewater treatment plants prevent network vulnerabilities and improve security.
Want to learn more? Visit www.vanmeterinc.com or call 800-247-1410.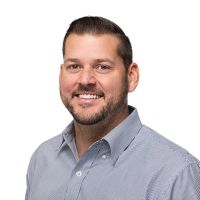 ARTICLE BY:
GAVIN PALMA
EMPLOYEE-OWNER, AUTOMATION NETWORK ENGINEER