Defense Wins Championships: How to Protect Your Network Against Cybersecurity Risks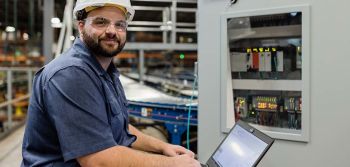 Think of cybersecurity protection like building a football team. It takes a strong defense, a playbook for dealing with adversity and good backups if something happens to the key components. Take the Philadelphia Eagles in 2018, for example. They stuck to their playbook and won Super Bowl LII with their backup quarterback and a strong defense. To keep your network flying like an Eagle, here are some ways to protect your network security and if necessary, respond to an attack, so you can recover any lost information, money and production.
Set Up a Strong Defense
To be successful, football teams need to be strong at each level of the defense. In the same way, a good cybersecurity defense needs layers of protection. No single cybersecurity solution will be a silver bullet that protects your network from all risks, so it is important to continue adding layers to improve your security.
Separating your business network from your operations network is a good first step. This makes sure anyone who gains access to your business network cannot take control of your operations and vice versa. The next step is to add antivirus protection and endpoint protection to all machines. Products like ThinManager make patching endpoints more efficient, reduce management and maintenance costs and increase security.
Technology is rapidly changing, and the methods of cyber-attacks are changing with it. Are you keeping up to date? Fortunately, our methods of defense are also constantly improving, so check quarterly to make sure your endpoints are patched with the latest software version. This is important because older equipment and software is more susceptible to cyber-attacks. If you need help, contact us to make sure you are getting the supported patches for Windows-based devices and Rockwell Automation-based software.
Stick to the Playbook
Injuries, bad calls and losing streaks can happen to anyone during a football season, but the best teams stick to their playbook and maintain momentum just like you need to do in the event of a cyber-attack. If a cyber-attack occurs, you need to react within a couple hours to limit the damage from an attack. Are you ready with a plan?
Having real-time Continuous Threat Detection software is critical for minimizing your response time. Threat detection software builds a model for your network's normal functions and alerts the user of any activity out of the ordinary. Anyone in automation or operations technology needs this to be able to respond in time.
Once your software alerts you of a cyber-attack, you need to have a pre-defined playbook for what to do next. Your plan should include the people in charge of your business and your operations networks because an attack can affect both sides of a business. This plan should be as fundamental as a fire drill and requires regular practice.
Rely on Your Backups
Even if you protect your network with layers of security and respond as quickly as possible, you still might have to recover from loss of information, money and productivity. Great football teams have a "next man up," philosophy when they lose a player just like recovering from a cyber-attack requires a great backup.
If someone stole your information, would you have a way to access it again without paying a hefty ransom, or would it be lost forever? How long would it take you to reprogram your entire plant? The best way to avoid ransom fees and downtime is having unaffected backups of all your information and your PLC programs and operations. You should have a few onsite and at least one offsite you can access in the event of a natural disaster. If you have your programs backed up, you can get your plant up and running in a couple hours or days depending on the number of machines affected.
Many organizations do not make investing in cybersecurity a priority until they suffer a cyber-attack. Do not wait until it is too late. Contact us to learn more about ways to protect your network because the indirect return on investment in cybersecurity infrastructure is a drop in the bucket compared to the cost of a cyber-attack.
Contact Us
Fill out the form below and a member of our team will get in touch soon.
---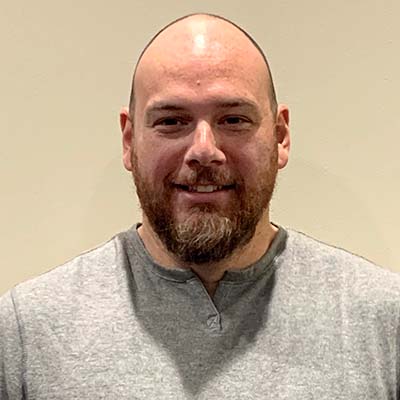 ARTICLE BY:
JESSE HEISER
EMPLOYEE-OWNER, SOLUTIONS CONSULTANT