How to Bring Your MRO Inventory & CMMS Data Together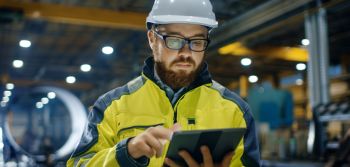 Do you know where all your MRO parts really are—and whether you have what you need to complete work orders on time?
In many industrial environments, answering this question turns into something like a game of inventory roulette.
Let's say you receive a work order via your CMMS and are ready to tackle it: The team needs to install a new food packing line, for example. To get started, you head to the storeroom to grab the necessary parts. You know they're sitting on the shelf waiting (or at least they were last week).
Once you get there, however, you discover that the parts are gone. What happened? Where did they go? And why were no replacements ordered to replenish the supply?
Connecting Your Shop Floor to the Supply Chain
Until now, it's been difficult to minimize or avoid challenging situations like the one above. But we found a way to help: by integrating inventory management software with a CMMS platform so you can manage work orders and verify that you have the components to address them.
This gives you complete and accurate visibility into not only your work orders, but also whether the parts are onsite to do the job.
Here's how it works:
Fiix (a work order management/CMMS platform) integrates with your in-house ERP system.
Van Meter's inventory data integrates with Storeroom Logix (our inventory management solution), as well as with inventory platforms from specific manufacturers (like Rockwell Automation's SAP business system, for example).
This Storeroom Logix information also integrates with your Fiix CMMS data.
Working with you, we create a plan to manage your critical parts using hardware like smart lockers, RFID, scannable labels, one-touch reorder buttons, etc.
Based on what's most important, we standardize which products you want to track, identify their exact locations, establish minimum and maximum levels, and verify quantities on hand.
When someone takes a part, you know right away—and so do we.
The result: an automated, end-to-end approach to managing your own supply chain.
The Benefits of Managing Your Own Supply Chain
These integration capabilities allow you to connect all the software and systems necessary to manage your supply chain at each step of the process—from the manufacturer to the end-user (you!)—so you can:
Track real-time inventory and understand exactly what you have—and what you don't.
Automate the reordering process; once inventory levels for a specific part reach a certain point, that part will automatically be reordered and replenished right away.
Avoid downtime caused by not having the right parts at the right time.
Eliminate stockouts and lack of inventory.
Remove dead inventory and identify waste before it happens.
Reduce time spent on manually checking bins to make sure parts are still there.
Prevent people from removing parts and storing them elsewhere to ensure they have what they need for their own jobs or work orders.
Using Fiix and Storeroom Logix together is also a great way to defend against the industry's recent supply chain issues. Because your work order management system connects to our inventory management system, we know what you need and when you need it. And because our information is integrated with manufacturer-provided data, we also know about long lead times and can plan accordingly.
For example: To keep your vital parts on hand, we can change reordering trigger levels and/or increase minimum ordering sizes. Instead of typically having six gaskets available, maybe it works better to keep 10 on your shelves to avoid problems caused by production or shipping delays.
Will This Work for You?
How do you know whether your industrial environment is a good candidate for integrating CMMS and inventory management data? There are only a few simple questions to ask yourself:
Do you have all the parts you need to keep your equipment, machines, and processes running?
How often do you experience downtime or delays due to missing parts?
Do you know where all your critical parts are—and how many you have on hand?
If you don't have the parts you need, are experiencing downtime due to missing components, or don't know where all your parts are, then it's likely you'll see a very quick return on an investment like this.
Want to learn more about this process—or talk about what might be possible to make sure you always have the parts you need on hand to complete work orders? Send me a note or give Van Meter a call at 1-800-247-1410.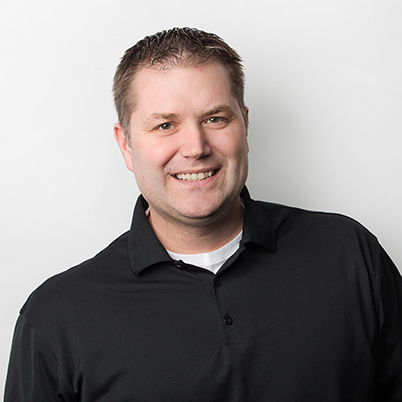 ARTICLE BY:
JASON HUGHES
EMPLOYEE-OWNER, SALES MANAGER
For more information, please reach out to your sales representative or call 1-800-247-1410.