Podcast: Four Practices to Become a More Effective Leader
Marc Banwart, Manager of Technology at Country Maid, shares lessons he's learned from his time in the industry, helping him to become a better, more efficient leader.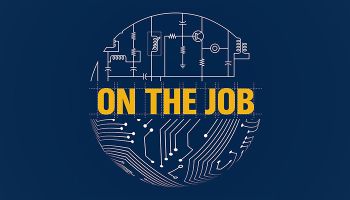 Leadership is a continual process. Some people are natural leaders, but anyone can become a good leader, especially through developing mindful practices. Here are a few of my own best practices:
1. Have confidence in your own abilities.
The first step to becoming a better leader is to understand how you naturally lead. Would you rather lead by example or have others do as you say? What is your natural tendency? How do you intake others' ideas and opinions? What type of leadership style do you prefer?
Once you understand your natural tendencies, you can begin to practice other leadership styles. Every style of leadership has a place in a leader's toolkit; wise leaders know when to use one style versus another in different situations.
2. Encourage curiosity and continuous learning among your team.
Curiosity is a gateway to knowledge, and training and learning should be strongly encouraged for each employee. It can help your team members engage more deeply in their work, come up with new ideas, and share their ideas with others. Valuing curiosity and continuous education can also lead to increased communication and productivity and decreased conflict between team members.
3. Address conflict head-on.
Sometimes, your team will have disagreements. It's your job as a leader (or mediator) to listen impartially to each side before helping your team members come to a conclusion. My personal preference is to let each person say what they want to say– let them run out of breath– and then help them find a path forward. It's also important to be mindful of your body language and nonverbal cues during this process. What you say is important, but how you deliver it is just as (if not more) important.
4. Walk the talk.
One of the most effective ways to become a better leader is to lead by example. Align what you do with what you say and follow through on your commitments. Team members will look to you for guidance and direction, but they also look to you for inspiration. Your word combined with your actions will go a long way to build trust with your employees. When you work alongside your employees (rather than barking orders), follow through on your promises, and seek to inspire others, it shows that you value your team, your culture, and yourself.
You don't have to be a born leader. Though diligence, hard work, patience and persistence, can become a truly great leader.
To hear more of Marc Banwart's story, please listen to his podcast episode here:
https://onthejob.buzzsprout.com/804773/8173722-stories-from-the-floor-unexpected-moments
Interested in sharing your story with On the Job?
Contact Us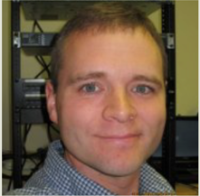 ARTICLE BY:
MARC BANWART
COUNTRY MAID MANAGER OF TECHNOLOGY
Banwart has worked in the Technology Industry for 25 years, spending 18 of them at Country Maid, where he focuses on improving processes and efficiencies.