Protect Your People: Avoiding 3 Common Causes of Job Site Accidents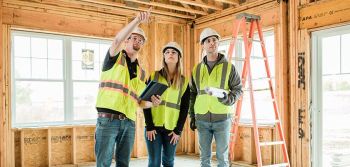 You are on site, wiring a new commercial building and want to make sure everything is going smoothly. As you look around, a couple members of your team are working on ladders, another is plugging in some power tools and someone else is kicking some extension cords out of his walkway.
Nothing is out of the ordinary, but each of these common occurrences can pose grave danger for your team without taking proper caution. According to the Occupational Safety and Health Administration (OSHA), one in five work-related deaths in the U.S happens in construction. To better protect your most valuable assets—your people—here are three of the most common causes of jobsite accidents and ways to avoid them.
1. Don't Slip Up
Falls are the most common cause of death on the jobsite, accounting for roughly one-third of all construction deaths. Ladders should always be inspected before use. Verify they have the structural integrity to support employees safely and make sure they have non-slip, rubber feet to prevent the ladder from sliding on slick surfaces. It is also important to use a safety harness when working at six feet or higher. It might seem like a pain to put on a safety harness to climb up a six-foot ladder, but most injuries occur at lower levels
Not all falls are from elevation. Extension cords on jobsites should be kept out of walkways, so people do not trip. Cable protection systems are a great way to cover cables with a rubber ramp that people can easily walk or drive over. They also prevent people from damaging cables by walking, driving or dragging equipment over them.
2. Don't be at Fault
Electrical injuries are the fourth leading cause of work-related deaths in the U.S., and they are most common in the construction industry. The best way to avoid electrical injuries is having proper ground fault and arc fault protection. All circuits on the job site—from plug-in power tools to temporary power supplies—should be ground fault protected. For your extension cords, use three-wire grounded cords and inspect them before use. Does the outer jacket have wear and tear? Are any of the three prongs burnt? Is part of the jacket melting? Create an environment where all your team members are making sure they answer those questions before using a cord
Usually, home and business owners can shut down equipment being worked on to make it safer, but what happens when that is not possible? In that case, it is imperative to have the proper arc fault personal protective equipment. This can include anything from a face shield, hard hat and gloves to a fully fire-retardant suit depending on the level of incident energy available on the equipment you are working on
3. Don't be Out of the Loop
With OSHA regulations regularly changing, how do you stay up to date on the latest changes and keep your workforce safe? Check out the training Van Meter offers. Whether it is on your jobsite or in a facility, we offer continuing education courses on OSHA safety standards, hazard communication standard and more, so your employees know how to protect themselves and others on the jobsite.
As safety regulations and technology improve, the number of fatal electrical injuries is declining over time. Even one injury is too many though. For a quote on safety solutions or training, please contact us to help keep your jobsite accident free.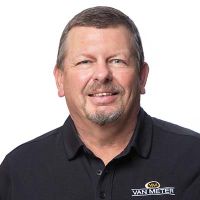 ARTICLE BY:
CHUCK BOLEY
EMPLOYEE-OWNER, CONTRACTOR SERVICES SPECIALIST
For more information, please reach out to your sales representative or call 1-800-247-1410.