4Dimension Strut: Reimagining Traditional Strut Systems
An innovative strut option is opening doors to new installation opportunities in the field.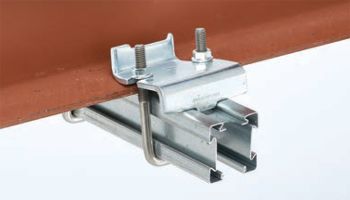 For decades, struts have been used as support systems to mount, brace, and connect pipes, wire, and other structural loads.
Without many design changes over the years, they've worked well and served their purpose.
But another strut option is opening doors to innovative installation opportunities in the field.
That's exactly what the 4Dimension Strut lets you do. Its innovative design is unlike any other system. As a 2" by 2" square with four-sided functionality, it significantly speeds up installation and reduces project costs.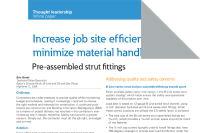 THOUGHT LEADERSHIP: WHITE PAPER
INCREASE JOB SITE EFFICIENCY AND MINIMIZE MATERIAL HANDLING
When compared to traditional strut, the 4Dimension Strut:
Attaches twice as many conduits in the same linear footage, doubling capacity by mounting conduit on the top and bottom
Maximizes space usage in above-ceiling applications that house infrastructure for systems like HVAC, electrical, plumbing, and medical gas
Allows trades to work side by side (a mechanical contractor could run conduit on the top while an electrical contractor runs conduit on the bottom, for example)
Reduces material and labor costs by requiring only half as many struts
Saves time by allowing pipes to be loaded on the top in-house before it's sent out to the jobsite for additional pipes to be added in the field
This solution may also give you a competitive edge when pricing a job, allowing you to decrease strut costs by nearly half.
Virtually all straps and accessories that will work with traditional strut will also work with the 4Dimension Strut. It's also backward compatible with many existing strut fittings and pieces. It comes in galvanized and green (paintable) options to support a variety of applications. And its price point is similar to traditional strut, too.
4Dimension strut system simplifies strut installation
How We Can Help
If your next project could benefit from this solution, give us a call at 1-800-247-1410. We'll show you how it works and how fast and easy it is to install. Van Meter carries 4Dimension Strut in our inventory and has it ready to go!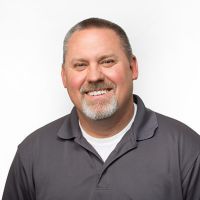 ARTICLE BY:
SHAWN HARKSEN
EMPLOYEE-OWNER, ACCOUNT MANAGER
Harksen joined Van Meter in 2017 and has spent more than 26 years in the electrical industry.