Introducing New Identification Device: Allen-Bradley 48CR Code Reader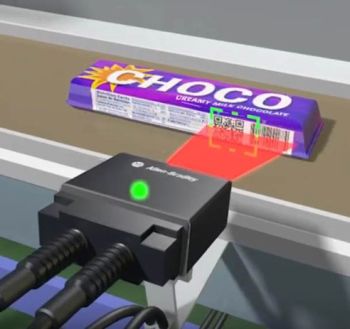 Codes, like barcodes, QRs, and others, are important to production and processing in manufacturing. They allow for goods to be processed and provide information about items so they can be tracked for process flow and logistics. To capture this information accurately and quickly, you need a code reader that can easily integrate into your Logix based PLC system so that you get your desired information or action required.
With Allen-Bradley's recent launch of the 48CR Code Reader, you can rapidly get the information you need on your production line from your manufactured items and easily integrate it with Logix based PLC system. This compact, rugged industrial-grade code reader can effectively read and decode all 1D, 2D, and direct part marked symbols even if the its incomplete, damaged or partially obstructed. The 48CR supports Ethernet/IP and can be configured through either the Studio 5000 Logix Designer application Add-on Profile (AOP) or the embedded WebConnect visual browser. With a wide range of application uses, the 48CR Code Reader solves numerous difficult 1D and 2D symbol reading challenges for automotive, packaging, material handling, assembly, pharmaceutical and food and beverage industries.
Features
Provides a compact solution, that measures just 44.5 mm (1.75 in.) x 25.4 mm (1.00 in.) x 44.45 mm (1.75 in.)
Features two models: Standard (WVGA, 0.3 MP resolution, fixed focus) or Advanced (SXGA, 1.2 MP resolution, autofocus)
Supports Ethernet/IP and can be configured through either Studio 5000® Add-On-Profile (AOP) or the embedded web server WebConnect
Reads at distances from 102 mm (4.02 in.) to 400 mm (15.75 in.)
Features read rates of up to 60 fps for fixed focus models and 42 fps for autofocus models
Provides programmable LED (red or white) read status indication for Read/No Read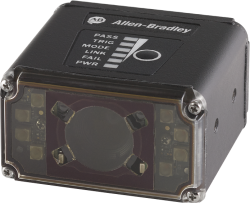 Save time and money with faster integration and less downtime with implementing the Allen-Bradley 48CR Code Reader into your production process.
If you want to learn more about the 48CR Code Reader or want to ask me a question about its uses, send me a note. I look forward to sharing my knowledge with you!
Bulletin 48CR Code Reader Product Profile (PDF)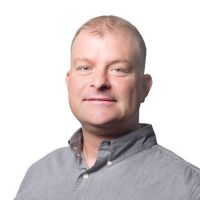 ARTICLE BY:
RANDY TURNER
EMPLOYEE-OWNER, AUTOMATION PRODUCT MANAGER
Speciality: Industrial Controls, Safety, Sensors, and Connectivity