Gain Peace of Mind with Authentic Circuit Breakers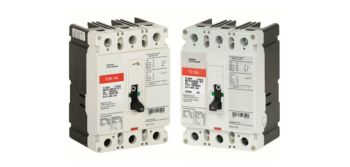 The dangers of grey market, or counterfeit, products are real and serious. In the U.S. alone, counterfeiting is estimated to cost industries $250 billion each year (IACC). Nearly every industry and well-known brand is facing challenges that grey market products pose, especially electrical products like circuit breakers. When circuit breakers are sold by unauthorized dealers they have the potential to cause havoc for businesses. Counterfeit products are sold as "new" product but have been altered or tampered with, posing a higher risk of failure like electrical shock, equipment malfunction, fire and more.
Using counterfeit products in any facility can cause dangerous disasters that result in loss of productivity due to its higher risk of malfunction. Van Meter, in partnership with Eaton Cutler Hammer, has a commitment to combat grey market circuit breakers by making sure that all circuit breakers we sell are purchased directly from EATON or an authorized seller.
Here are three things to do to help you avoid purchasing counterfeit products:
Always buy authentic products from an authorized seller. When looking to purchase circuit breakers, or any electrical product, you should buy directly from an authorized distributor. This is the best way to avoid buying counterfeit product. Authorized distributors can trace the products purchase right back to the original manufacturer, provide you the product warranty and provide post-sale support as needed.
Check the purchase price. If the price seems too good to be true, it probably is. Counterfeit electrical breakers are often considerably lower priced than a manufacturer's price which makes them appealing to buy. Don't be fooled by the bargain, especially an online one – the risk for failure isn't worth the loss in productivity.
Assess your purchased products. When you receive your product, you should closely examine it before installation. Does it look like the product or packaging has been tampered with? Is the product missing any information like key barcode identification labels? Are product codes out-of-date? Does the label look worn-out or in poor quality?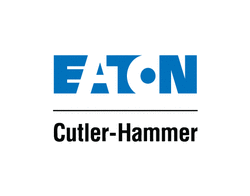 If anything looks suspicious, you should check it against tools from the manufacturer to verify its authenticity. Our circuit breaker partner, Eaton, offers an online resource – Molded Case Circuit Breaker (MCCB) Authentication tool – and can provide you the ability to authenticate Eaton molded case circuit breakers through 400A. The MCCB tool provides you a quick and easy way to authenticate an Eaton breaker, as well as product specific information and technical data.
Van Meter is committed to helping you get authentic electrical circuit breakers for your business. Van Meter, in partnership with Eaton, can allow you to rest easy knowing that the circuit breakers you purchase from us are authentic. For your next circuit breaker purchase, contact your local sales representative at 1-800-247-1410.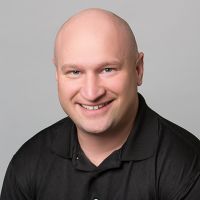 ARTICLE BY:
JOSH GEIGLE
EMPLOYEE-OWNER, GEAR SPECIALIST
Geigle joined Van Meter in 2010 and has more than 22 years of electrical industry experience.