The Complete Guide To Medium Voltage Solutions
Low voltage circuits are common in our homes and businesses, and AC/DC named a whole album after High Voltage. But just like the stereotypical middle child, the oldest Manning brother and the Beatles' George Harrison, medium voltage does not receive as much attention. What is considered medium voltage? Where is it used? What are the advantages?
Here is your guide to medium voltage and how Van Meter can help on your next project.
WHAT IS CONSIDERED MEDIUM VOLTAGE?
Medium voltage is higher than 600V and lower than 35kV. For reference, THHN wire is 600V rated, and most switchgear and medium voltage transformer ratings stop around 35kV. It is mainly used in heavy industrial settings and places with large campuses where power needs to be spread out over a large distance.
WHY IS MEDIUM VOLTAGE EFFECTIVE?
The advantage of medium voltage is that it prevents voltage drop when power has to travel long distances. If you are starting at 480V on one end of the plant and you run out 3000 feet to the other end of the plant, your voltage will drop, and you might end up around 440V. Voltage drop can affect the performance of equipment and motors, which results in higher maintenance costs and safety concerns. With medium voltage, the voltage drop is more negligible. If you start at 13,800V and at 3000 feet away end up at 13,720V, it is much less of an issue.
WHY IS MEDIUM VOLTAGE NOT USED EVERYWHERE?
If a higher voltage is more efficient for equipment, why is it not used everywhere? First, medium voltage cable is more expensive because it requires heavier insulation and a solid tape shield for grounding. It is also more dangerous and requires electricians to have extra certification to work with higher voltages. Electricians must use different PPE, as they need higher rated gloves and have to use a "hot stick"—or fiberglass pole, to avoid touching live or deenergized conductors with their hands. In an industrial setting low voltage is more dangerous because it can cause machines to break down, but in everyday life, medium voltage is more dangerous if people are exposed to it.
WHAT MEDIUM VOLTAGE SOLUTIONS CAN VAN METER PROVIDE?
Van Meter partners with suppliers like Southwire, 3M and Eaton to provide medium voltage wire, termination kits, switchgear, transformers and more. If you are not sure what you need for a medium voltage project, our experts can walk you through it. If you are new to medium voltage or need certification to work with higher voltages, Van Meter offers in-house or on-site training on medium voltage terminations.
Medium voltage is not the most common to work with, but it does not have to be difficult if you partner with Van Meter as your one-stop shop for all things medium voltage. Our strong supplier partnerships, healthy inventory, expertise and training opportunities will make your life easier. If you have questions about your next project, call 800-247-1410 or fill out the contact form below.
Contact Us
Fill out the form below and a member of our team will get in touch soon.
---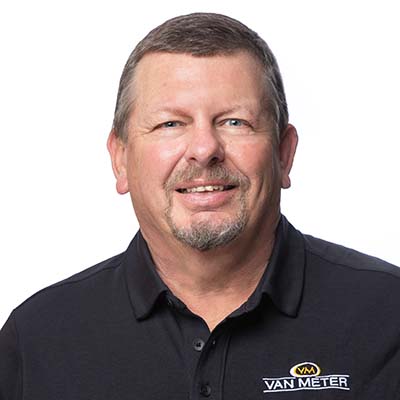 ARTICLE BY:
CHUCK BOLEY
EMPLOYEE-OWNER, CONTRACTOR SERVICES SPECIALIST