Construction Industry Insiders Share Tips for Gaining a Competitive Edge
In an industry hyper focused on maximizing efficiency, gaining advantage over the competition means leading with innovation and strategically thinking through every step of a job and its processes to continuously improve. In today's competitive construction market, gaining that edge is key to success.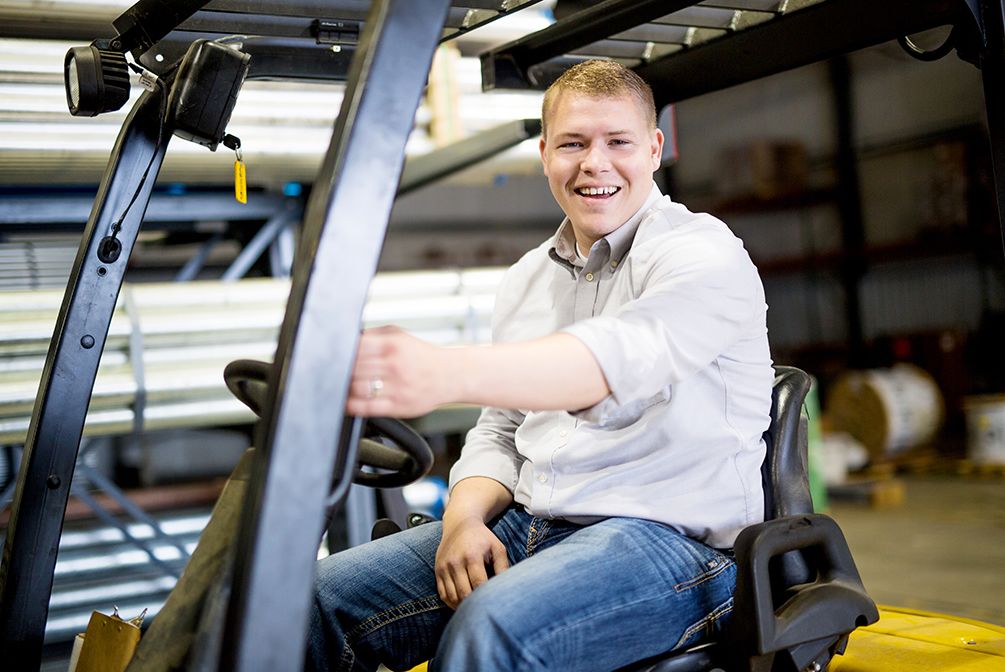 There will always be challenges – everything from managing total installation costs and sourcing the right materials to keeping pace with technology advancements and navigating an industry-wide labor shortage. Gaining an edge is about how you prepare for and respond to these challenges.
We caught up with a few of Van Meter's experts on how they break through the construction industry's status quo. They had three simple tips to share.
ONE: CREATE MORE LIGHTBULB MOMENTS
An open mind opens the door to possibility, but more importantly, it could spark a lightbulb moment (literally or figuratively) that leads to saving countless hours. Utilizing the latest technology isn't always the easiest option, but it certainly moves the needle the most according to account manager Ben Lorenzen.
"We always have to be evolving and proving why adapting is worth it," Lorenzen said. "This is an old industry, and we're working to leave it better than we found it. We want to work with tenured electricians and show how change can really make an impact."
Similarly, contractor services manager Garry O'Leary thinks an important part of fostering innovation that leads to bottom line savings is to abandon roadblocks that exist solely because it has been the traditional way of doing things.
"In this industry, you can't get caught up in what's worked in the past and treat it as 'good enough' now," O'Leary said. "Many in this industry are creatures of habit. I listen to contractors and continually work to improve. To do that, my team and I accept challenges and get out of our comfort zone. It's key to adding value."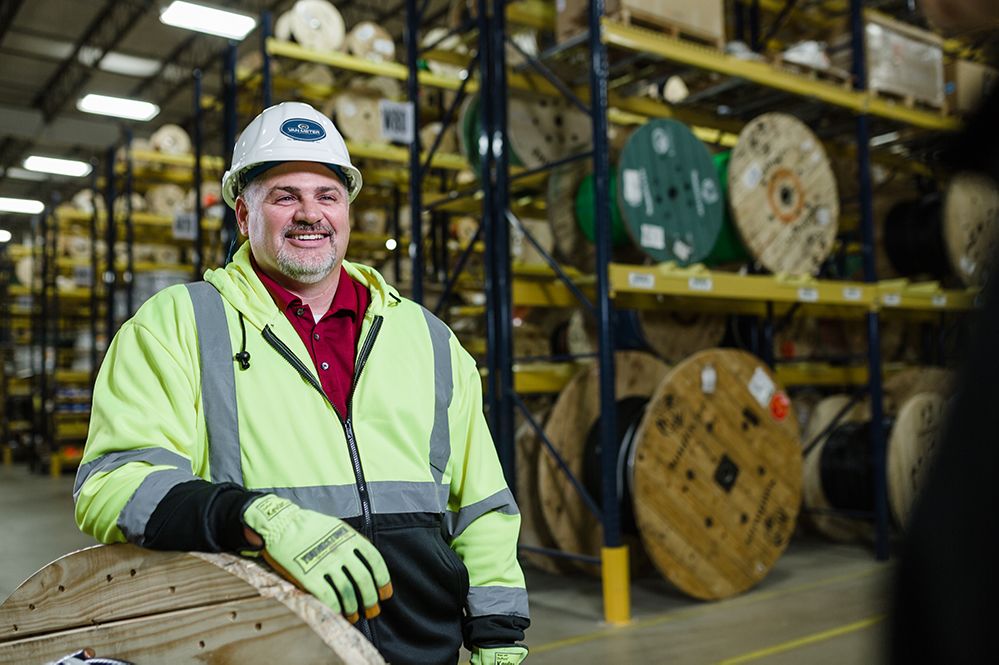 TWO: FIND OPPORTUNITIES TO CREATE SMALL WINS DAILY
A handful of small changes that save a few minutes a piece result in a big impact when added together. Fine-tuning processes and leading with communication and strategy from the get-go is paramount in increasing efficiencies down the road. This applies to the project wholistically – from selecting the right tools to timing shipments and everything in between.
"The key to enhancing efficiencies comes down to communication," Lorenzen said. "If we can understand and communicate, say, a conduit run early, we might even make changes to that conduit run that'll impact the speed of pulling the wire – ultimately affecting the total install cost of that project."
Real impact is made when that strategy and foresight combines with industry expertise and experience.
"We think outside the box at every step, but we have the experience to know where it's right to push the envelope to create intuitive solutions," Lorenzen said. "Even with something as simple as packaging a pallet, we think about the environment that contractor will be in when they receive it. Will it be a muddy, gravel lot with unstable ground? In that case, LTL freight is not the way to go. We put ourselves in the contractors' shoes and live it with them to find the best custom solution and those little wins."
Account manager Steve Worden has seen the direct impact of fine-tuning every last detail for efficiency.
"Time is money, and every little bit counts," Worden said. "Sometimes, increasing efficiency means assisting with jobsite management and mobilizing or demobilizing. Sometimes, it means creating wire-pulling strategies. There are so many areas to fine-tune to result in more productivity. It's about working together to find that success and make a difference."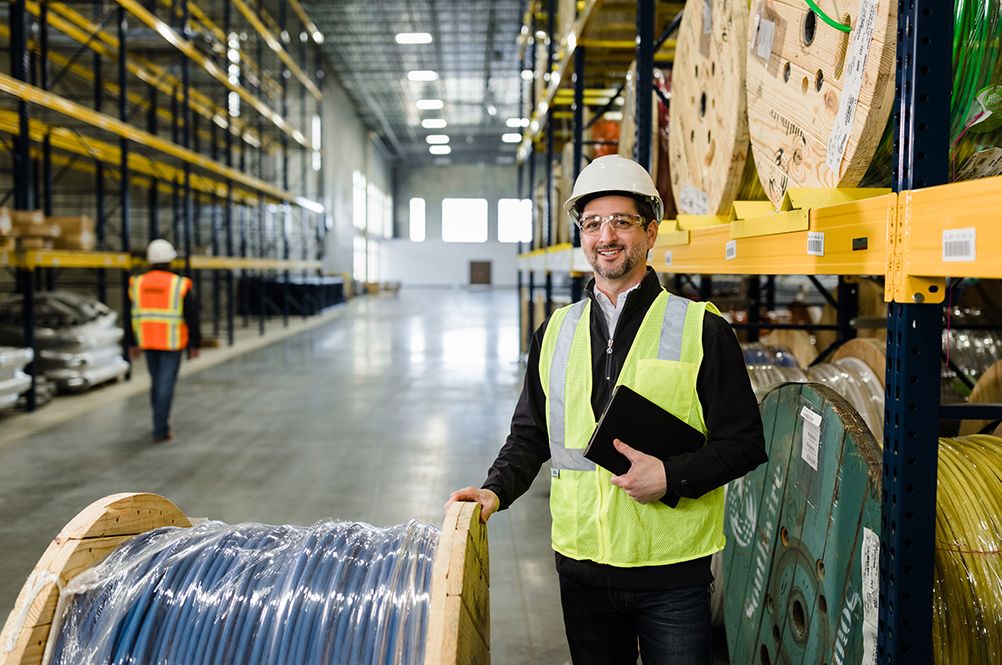 THREE: PARTNER WITH THOSE WIRED FOR INNOVATION
Today, the industry is moving at record pace. From inventory needs, order accuracy and local accessibility, demands are high to get the right product, right away. In addition to speed, finding partners who are not only experienced but also geared towards innovation can tip the scale in making a noticeable impact when it comes to job cost.
"We're constantly finding ways to help our customers not only win a job, but be more profitable in a job," Worden said. "When the right contractor, manufacturer and distributor work together, they're so much stronger. We partner with manufacturers for the most advanced technologies to help give our customers an edge in the market."
The right partnership can push everyone further. Creating a working dynamic that never settles is key to leading with innovation.
"We are progressive, forward thinkers, and we love to partner with companies that are the same," O'Leary said. "That way, it can become a two-way street. They push and challenge us as much as we do them. I think that's what drives a lot of people who work at Van Meter."
Ultimately, company culture and people are really what set the tone and lead the way. This culture happens when everyone is collectively aiming towards the same goal.
"The people we have at this company are such a diverse group of people who come to every challenge with a unique set of skills," Worden said. "But I think from an innovation standpoint, our belief statement sums it up best: 'Today's our day to go above and beyond.'"
If you have a challenge, our construction team will work to find the solution. Connect with your local Van Meter team to get started.