Five Traits to Look for in Quality Control Panel and Wiring Solutions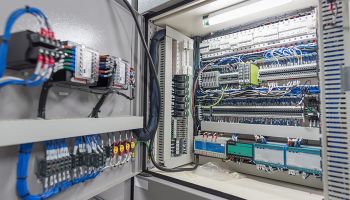 Whether you're designing and building machines or panels, the success of your OEM component often comes down to wire configuration and management. The last thing you need is a field failure or recall due to a control panel problem.
Van Meter has worked with OEMs for decades, helping them add value to the designs they build. As a result, we've cultivated a short list of what to look for in control panel and wiring solutions to minimize disruption and ramp up production.
LOW INSTALLED COSTS


Wire management solutions that offer low installed costs aren't always the cheapest products to purchase – but they pay off in the long run. Through the layout flexibility, amplified space utilization, and installation ease they offer, solutions that are easy to install and maintain reduce long-term costs.

HIGH-QUALITY MATERIALS


You could invest in mid-quality wiring duct to reduce initial costs, but you'll soon find that it doesn't cut easily, leaves sharp edges, and is brittle and difficult to use. When you invest in components made of high-quality materials, the result is better performance and reliability along with reduced assembly time.

BUILT IN LABELING


For easier troubleshooting, enhanced safety, and fast identification, labeling is a must. Look for labeling that covers everything you need, including ISO, arc flash, hazmat, etc. Also make sure labels will be simple to update.

ALL-IN-ONE SOLUTIONS


Using ducts from one provider, wire ties from another, and labels from a third leads to wasted time and disorganization. When you can find all the components you need in one place, you'll experience faster and easier ordering, streamlined purchase orders, and one point of contact if there's a problem.

QUICK DELIVERY


Centrally located warehouses equal faster, more reliable deliveries. When your product needs to get out the door, you don't have time to wait on backordered components or delayed shipping.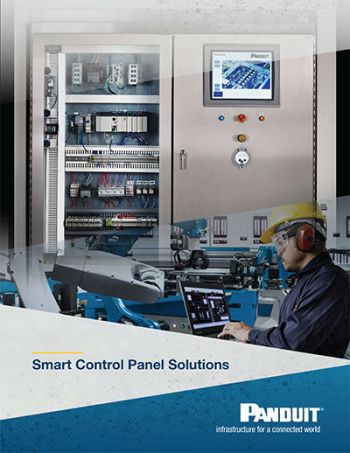 Learn more about optimizing space in the control panel, improving productivity in control panel applications, mitigating security and safety risks, and the connected control panel.
Partnering with Panduit
To provide you with the highest-quality control panel and wire management solutions available, Van Meter partners with Panduit. We know it's important to "try before you buy" so you feel comfortable with what you select, so we'll bring you samples to use. Once you see these solutions first-hand, you'll become a lifelong fan! Call us at 800-247-1410 to learn more.