Historical Building Converts Fluorescent to LED
CLIENT: NELSON PROPERTIES | LOCATION: WATERLOO, IA
The historic Black's Building has remained the centerpiece of downtown Waterloo, Iowa, thanks to the preservation efforts of Nelson Properties. The family-owned and operated development company has renovated the century-old, renaissance-style structure that both residents and businesses call home. With fluorescent bulbs burning out daily and enticing MidAmerican Energy rebates available, the Nelson family was ready to convert fluorescent to LED, as long as the historical value of the property wouldn't be compromised. They turned to the experts at Van Meter Inc. for guidance.
CHALLENGE
A lighting audit by Van Meter Lighting Specialist, Luanne Fouts, revealed the opportunity for substantial savings, but action needed to be taken quickly. Several rebates — that would cut the net cost of the project from $126,970 to $9,470 — were set to expire in a matter of weeks. And the equipment needed for the project had to be paid in full in order to qualify for these rebates.
With such a tight window and major upfront costs involved, managing member of Nelson Properties, Donna Nelson, and head of maintenance for the company, David O'Malley, had doubts about everything coming together in time. Fouts, however, was determined to make sure her customer didn't miss this opportunity. "I can't speak enough of Luanne," said Nelson. "She stepped right up. She told us exactly what we needed to do and it all worked out perfectly."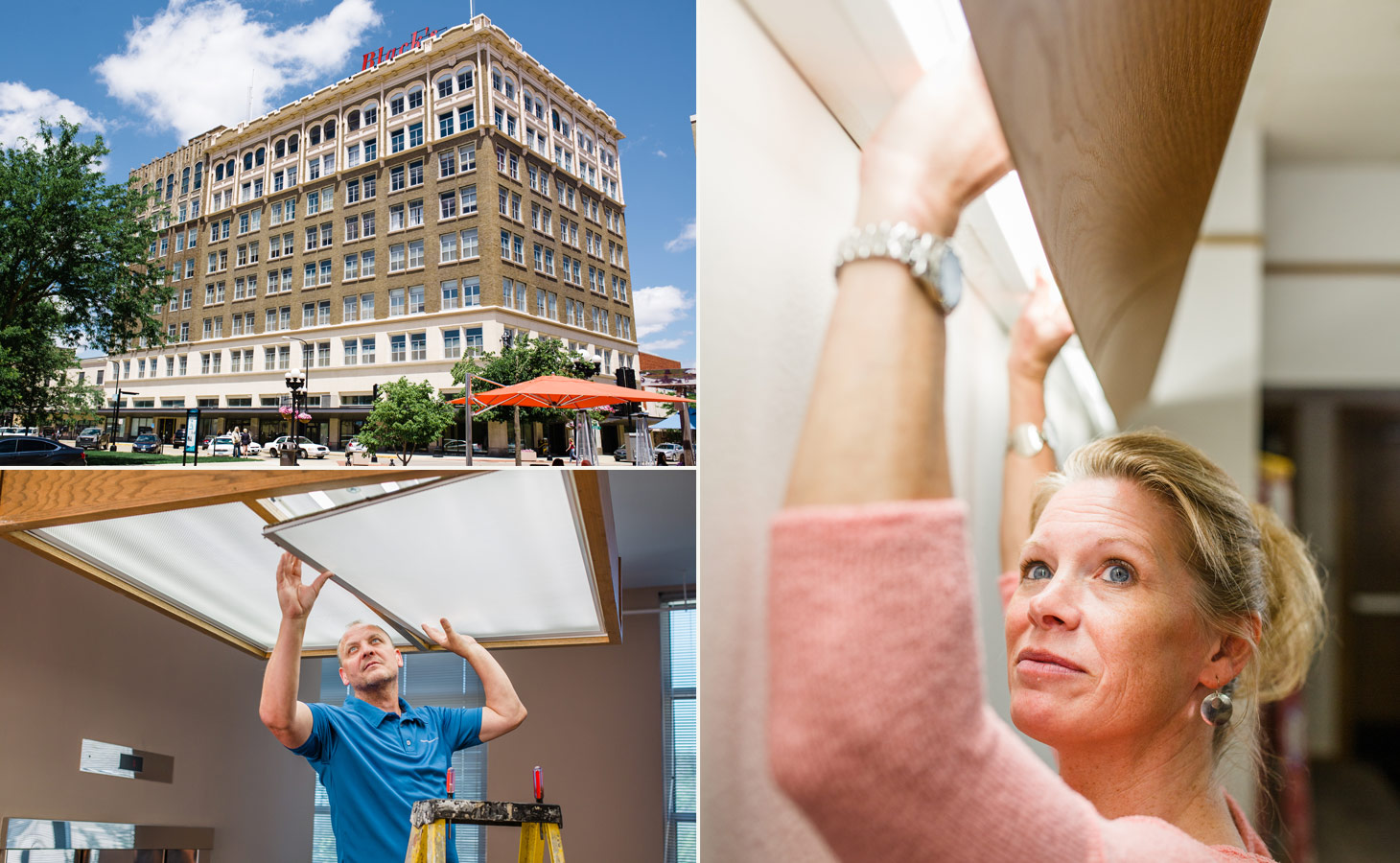 SOLUTION
Fouts went to financing partner, Noesis, and found an option that would give Nelson Properties the cash to cover equipment costs while not making a payment or paying interest for six months. The special financing allowed Nelson Properties to apply the soon-to-expire rebates and avoid paying interest while it waited for its rebate check, which it used to pay off its loan.
Did you know?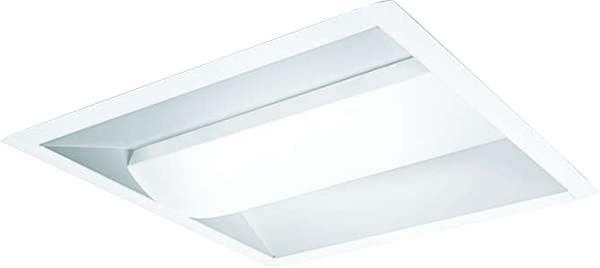 With a life cycle of approximately 70,000 hours, Philips EvoKits are fluorescent to LED conversion kits that last more than twice as long as traditional T8 fluorescent lamps.


Philips InstantFit convert fluorescent to LED by fitting into existing fluorescent fixtures without re-wiring.
"When I spoke to Donna, I knew she was looking at the cost of the project, and that's a lot of money out of pocket to start with," said Fouts. "So I brought Noesis on board and gave her the option of doing a finance program."
"Luanne made it sound so easy that David and I thought, hey, this is going to really work," said Nelson. "And it did."
"She did all the paperwork," said O'Malley. "She just did everything."
Fouts recommended Philips EvoKit fluorescent to LED conversion kits and Philips InstantFit lamps to keep the look her customer wanted and to make retrofitting a painless process. The architecturally-styled fluorescent to LED conversion kits allow you to replace fluorescent lighting with LED without the hassle of entering the ceiling, and InstantFit LED lamps convert fluorescent to LED by fitting seamlessly into just about any fluorescent fixture and utilize the existing ballast. The fluorescent to LED conversion kits can be installed in minutes, and InstantFit bulbs are swapped in seconds.
"Donna wanted to update the building without changing the historic integrity of the building," said Fouts. "Rather than an hour to two hours taking a whole, complete fixture down and putting up a new one, we could use the existing housing and get it changed and still give them the great look they're after."
"We couldn't have pulled this off without Van Meter," noted O'Malley.
"Luanne made it sound so easy that David and I thought, hey, this is going to really work."
- Donna Nelson
THE RESULT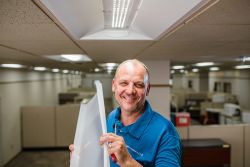 The fluorescent to LED conversion is already paying off. Nelson Properties not only saved $117,500 on this project, but also increased the value of the Black's Building by $304,045. With the new fluorescent to LED conversion kits using 50 percent less energy than the old lighting, the company is projected to save a total of $269,373 with a savings of $24,324 expected in the first year.
Monthly savings were immediate and so drastic that MidAmerican thought there was a problem with the building. "We got a phone call," said Nelson, "and they wondered if something was going wrong at the building because our usage had dropped so significantly. And we did do some checking because it just never dawned on us that it would happen that quick."
YOUR LIGHTING SOLUTION
Van Meter Inc. provides expert advice in the selection and design of converting fluorescent to LED lighting and more. We welcome your call to discuss your next project. To speak with a Van Meter representative, call 1-800-247-1410. We'll quickly connect you with the person or information you need.
---
Nelson Properties has been developing commercial property in the Waterloo, IA, area for over 60 years. The historic Black's Building, where it keeps office, is perhaps its finest work. The family owned and operated company has dedicated itself to the well-being of Waterloo, playing a major role in the revival of the downtown through building renovations.
Noesis offers flexible financing options to accommodate companies that need to purchase commercial building equipment, such as LED lighting and HVAC systems. With same-day funding available, Noesis provides the resources to get any project off the ground quickly.