Top 6 Safety Essentials Keeping Us Cool on the Jobsite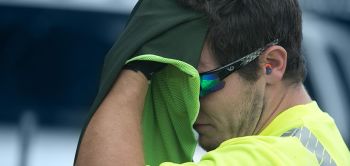 It's getting to be that time of year again: Working long hours in the bright summer sun, dealing with heat, glare, and UV rays.
If you don't take steps to keep your body temperature regulated, heat-related illness can lead to jobsite accidents or illness.
Every so often, we like to give you a peek into the tools and solutions our own employees rely on to get work done. This time, we're talking safety essentials for contractors. When you're working on a hot summer day, what do you rely on to stay comfortable and hydrated?
Here are six safety essentials we like to use on jobs to keep cool on warm days!
1. Ergodyne Chill-Its® Cooling Bandanas
These adjustable cooling bandanas keep sweat at bay—and out of your eyes—while offering some relief from extreme heat.
Using PVA cooling technology, the material activates in less than one minute under running water and stays cooler than ambient air temperature for hours. Its low-profile, no-bulk design means you can wear it under hard hats or around your neck, depending on the task at hand. The bandanas can also be thrown in a washing machine as needed.
2. Pyramex Hi-Vis Moisture-Wicking T-Shirts
When you're working in the heat, comfort often comes down to the fabric's ability to pull moisture away from your body and prevent accumulation.
That's why we like these ANSI Class 3 enhanced-visibility t-shirts from Pyramex. They're made from breathable, lightweight polyester, which allows the shirts to dry quickly instead of becoming saturated, keeping you cooler and drier. Available in orange and yellow, they've got chest pockets for storage, too.
3. Pyramex Non-Rated Hi-Vis Long-Sleeve Moisture-Wicking T-Shirts
Wearing long sleeves can offer an additional layer of sun protection by shielding skin, controlling body temperature, and reducing the risk of burning. To keep cool and comfortable, we also like the long-sleeved versions of Pyramex's enhanced-visibility t-shirts.
As ANSI Class 3 safety shirts, they're suitable to wear in high-traffic areas and also offer your arms some protection against scratches or bumps.
4. Bullhead Dorado® Dark Smoke Performance Fog Technology Safety Glasses
The more moisture (humidity) in the air (and the more you sweat), the more likely it is that your safety glasses will fog—and the more likely they are to slip down your nose.
We found Bullhead Dorado safety glasses that combine a lightweight full frame, protection, and 100% visual correctness with a permanent coating that prevents condensation from forming on lenses. Instead, the coating absorbs drops of humidity so you can see clearly.
Rubber temples and nose pieces keep the glasses comfortably in place so that you don't have to worry about constantly touching and repositioning them (which is a lifesaver when it's a humid 95 degrees F outside!).
5. Pyramex Cooling Towel Wraps
Made from the same material and PVA cooling technology as the cooling bandana we mentioned earlier, this cooling towel wrap holds lots of water without getting weighed down. It activates in cool water and is reusable.
An antimicrobial treatment helps prevent mold buildup and odors that typically result when you attempt to keep towels constantly moist. The wrap is also a decent size so you can use it to cover your neck or even drape it over your face or head when you're taking a quick break.
6. Sqwincher Sqweeze® Pops
Replenishing fluids and electrolytes lost during physical work and extreme heat is key to preventing dehydration and maintaining energy levels. Water is obviously a good option for hydration, but sometimes you need a little bit more.
We love these freezer pops for that very reason: They're designed to help replace what your body sweats out while also replenishing electrolytes—all with lower sodium and fewer calories than many sports drinks. They're quick and easy to consume, available with or without sugar, and come in an impressive assortment of flavors (orange, cherry, mixed berry, watermelon, etc.).
Want to make sure you've got these six safety essentials ready to go when the temperatures skyrocket in a few weeks? Give Van Meter a call, and we'll get you what you need! We keep these items all in stock so they're ready for you right away.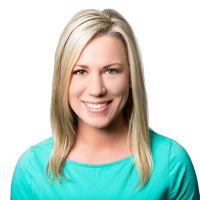 ARTICLE BY:
RUTH CAVES
EMPLOYEE-OWNER, PRODUCT LINE SPECIALIST
For more information, please reach out to your sales representative or call 1-800-247-1410.