Creating a Purpose-Driven Organization
Article by Lura McBride, President & CEO | Van Meter, Inc.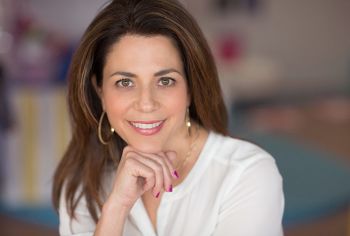 More than a decade ago, our company conducted an employee satisfaction survey that asked a simple question: "How happy are you?" The response we received wasn't exactly what we wanted to hear – and, it changed so much for us from that moment on.
You see, the feedback was that we said we cared about people, but people didn't really think we did. We said we listened to their ideas and thoughts, but people didn't really think so. They thought we cared more about dollars and metrics than them. And that stung. This was a pivotal time in our company's history, and thankfully we had a leader who decided to call a time-out.
His message was: "We need to care more about our people. We need to capture their hearts and their minds will follow."
That's when Van Meter set out on an intentional path to become a people-powered organization. We put our energy into hiring the best and helping our people be their best, so they could in turn be the best for each other and for our partners. And the business results we desired would come—through our people first approach.
A couple of very important things were put in place after that employee survey many years ago.
First, we refined our company's values, which we call the 5P's. The first value is People and the fifth value is Profit, in that order. It's "through the People P, to the Profit P". It was a shift in how we approached everything we did – because we recognized that pursuing profit couldn't be the first focus of our company.
Don't get me wrong – making a profit is important. Especially as a 100% employee-owned organization. But research shows that when businesses are in pursuit of a purpose alongside the pursuit of profit, versus those who are in pursuit of profit alone – those are the organizations that are most successful. In the end, for us, the purpose of pursuing profit is so we can invest right back into our people.
Next, we defined and then aligned our people to our collective purpose; our "why" for being in business. What are we really trying to accomplish, together? When people are bound to a common "why," it creates an emotional connection to their work and personal engagement with their company. When our people understand what their role is and how they impact the greater good of what the company is trying to achieve; that's when you get exponential performance from both your people and your company.
Our purpose is "to create lasting value for those we serve." These 8 words are simple on the surface – yet together, the statement has deep meaning for us. When we create value for those we serve, we have the opportunity to grow the value of our company and the value of the ESOP for every employee-owner.
To ensure a connection between each person in their individual role within the company to our purpose, we asked every employee-owner to write down who they serve and how they create lasting value for them. Whether it's a customer, a supplier partner, the community, their family or their fellow employee-owners…in everything we do, knowing what brings value in each interaction and feeling empowered to go create that value is how we live our purpose. We posted our people's responses with their pictures on the walls of our hallways. They are daily reminders of our "why".
Simon Sinek is the thought leader behind purpose-driven organizations that inspired us to think about our 'why' in his book called "Start with Why." His circle diagram outlines the what, the how and the why of businesses and he puts the why in the center of the circle – the ultimate differentiator. There are many businesses that do what we do, although not everyone does it how we do it. And most certainly, not many do it for the 'why' we do it.
At Van Meter, our power is in our people. Aligning our organization to common values and a common purpose is our differentiator—it's how we are able to truly create lasting value for those we are privileged to serve.