Four Ways to Create a Customer-Centric Culture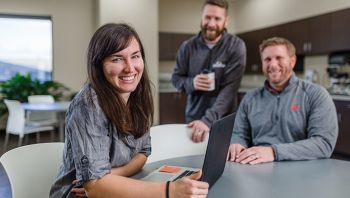 Businesses often get it wrong. It's difficult to not view profit as the main motivator to run the business. After all, that is what makes a company successful, right? I fully agree that in order to create and run a successful company, you must make a profit. However, it cannot be the motivating factor, the purpose, the "why" behind a company's existence. That is a very shallow aspiration and it doesn't inspire people.
Your company must have a higher purpose; to make a difference for those you serve. We serve many different groups of people – our families, our communities, our fellow employee-owners, our suppliers and our customers. I have been in sales my entire career and I love to serve and help our customers be successful. It is one of the things that drives me. It has also been proven that through serving; joy is brought into your life. I have come to understand that if I am not driving value in every single interaction with my customer, I am in jeopardy of losing that customer.
It's critical and extremely powerful when your entire company aligns to and understands the importance of serving and making a difference for your customer's business. It can be extremely difficult to create that common focus and culture. However, when it all comes together the end results are extremely powerful. It creates alignment within the organization and motivation to come to work. It allows everyone to see and understand that what they do makes a difference in our customer's business.
It shouldn't be a surprise that when your company is focused on the customer, your employees are more engaged, and your company is more successful. Organizations that understand the importance of a customer-centric culture already know that a "profit first" mindset isn't always good for business. And chances are, they have been intentional about implementing some critical practices to truly support a customer-centric culture.
"Organizations that understand the importance of a customer-centric culture already know that a 'profit first' mindset isn't always good for business."
Here are four ways that Van Meter attempts to do just that:
Hire the right people
Where I work, there are core values that we refer to every day. And we're very mindful of their order: Our people are first and our profit is last (with three other values in-between). I realize if you don't work with me at Van Meter, those priorities may seem unrealistic for a company our size, in the competitive industry that we're in. But we are purposeful about the order of our core values because when you take care of your people, they will take care of your customers. That's why hiring the right people is so important. We serve our customers, that's our purpose. So, the people we hire need to believe in that purpose and have a willingness to serve.
Empower your people
After you've hired the right people, you need to make sure you have a culture that enables them to take care of your customers. They need to possess the freedom and ability to innovate and serve. They should feel trusted. The last thing you want is a bunch of red tape or obstacles in the workplace, where your employees feel like they have to be looking over their shoulder or get approval to do anything for the greater good on their own. At Van Meter, we empower our people by giving them the freedom to make decisions that best support our customers (remember, we've already hired the right people!).
We also get people involved in our business. Sometimes that means tapping an employee on the shoulder while we're giving a customer a tour of the facility, and asking them to explain a process, or describe a recent project. Our people know they are an important part of the process – it isn't just a sales responsibility, it's an everybody responsibility to take care of our customers.
Inform and educate your people
We need to know who our customers are, and how our company – specifically our people – are making a difference in their business. We do that at Van Meter by having regular meetings where we talk about our customers or even create or show videos featuring them. We learn what they do, what value we provide to them, how what we do makes them successful, how they utilize our products . . . basically anything that helps us better understand our customers.
Doing this brings purpose to our work. We begin to attach value to our jobs. Everybody at the end of the day wants to feel as though their job is meaningful. We can help achieve that by letting them see that what they do affects the overall success of the customer, but also their own company as well. I don't want to just pick a product and put it in a box for a customer. But if I know that the product I picked today allowed a machine to operate more efficiently, or increased productivity, or helped a project come in on time and under budget – that's not just empowering, it's extremely fulfilling! We make sure everyone gets feedback about how they impact the customer's bottom line. Tying it together gets everybody more aligned with a common goal.
Engage your customers
The last step in creating a customer-centric culture is to bring them together with your people. We try to have our employees visit and tour our customers' facilities. We do joint activities in the community with our customers, whether it's volunteering together for a common cause or inviting them to special company outings where we can interact outside of work. Sometimes we'll pay a visit to our customers and treat their whole team to a barbeque lunch or some other special, unexpected event.
We do these things throughout the year, not just annually or whenever it suits us to throw a "customer appreciation" party. It's an ongoing, thought-out practice – because we want our customers involved in our business. They're part of the fabric of what we do. Doing this shows our people that we have a customer-centric culture, in our actions and our words. By celebrating together and coming together, we begin to see how everyone helps us win.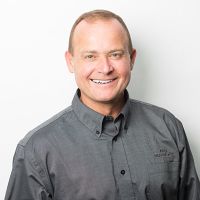 ARTICLE BY:
MIKE GASSMANN
EMPLOYEE-OWNER, CHIEF GROWTH OFFICER