Make Equipment Start-Ups Faster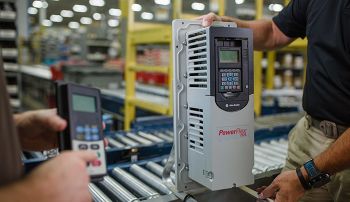 Lessen the amount of time that passes between integration and drive start-up
Do you have the time and technical resources it takes to commission and start up new equipment and get it running to meet production demands? More and more often, the answer to that question is "no."
These days, many teams are running lean to keep costs down, choosing to call in experts on things like variable frequency drives and DC drives when employees need assistance.
Instead of keeping specialists on staff, many plants bring them in for tasks like:
Validating drive installation
Powering up, configuring drives, and spinning motor shafts
Setting up speed references and starts/stops
Verifying drive operation
With specialists in-house, Van Meter can help you lessen the amount of time that passes between integration and drive start-up. How? By tuning and optimizing drive performance to improve equipment operation, reduce maintenance costs, and decrease equipment failure.
Here's how it works:
For general-purpose motor control applications, such as speed regulators, Van Meter – a Rockwell Automation Authorized Service Provider – can send a fully trained and certified team member out to your site to perform drive commissioning and start-up. We can also help with configuration, integrity evaluation, and tuning.
For sophisticated, coordinated drive controls, Van Meter will help you connect with one of Rockwell Automation's field service engineers to get the assistance you need.
In situations where there may be an onsite integrator or contractor you already work with, Van Meter can coordinate with them to make sure drive commissioning and start-up are complete.
In addition to ensuring proper performance, there's another benefit to working with Van Meter on drive commissioning and start-ups as well: You receive an extended parts warranty. This reduces your maintenance expenses, helps you obtain replacement parts quickly, and is a lifesaver in case of equipment malfunction.
In addition to drive commissioning and start-up offerings, Van Meter's resources provide other services, such as lockout/tagout procedures, installed base evaluations, and network assessments.
Call us at 800-247-1410 to learn more or get help with drive commissioning and start-up.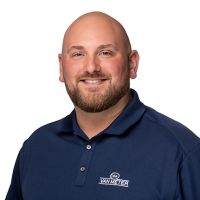 ARTICLE BY:
JOE MARTIN
EMPLOYEE-OWNER, SALES MANAGER - AUTOMATION SERVICES TECHNICIAN
Martin joined Van Meter in 2019 and has spent more than 10 years providing customers with time-saving automation solutions.