Industrial Controls Essentials: E300 Electronic Overload Relay
In this video, Scott Steinford, Van Meter Automation Product Specialist, tells us about the newest technology for overload protection, the E300 Electronic Overload Relay. Its modular design, communication options, diagnostic information, simplified wiring, and integration into Logix technology make this the ideal overload for motor control applications in an automation system.
E300 Electronic Overload Relays provide the following benefits:
Intelligent motor control (EtherNet/IP enabled)
Scalable solution
Diagnostic Information
Integrated I/O
Adjustable trip class 5…30
Wide current range
Test/Reset button
Programmable trip and warning settings
True RMS current/voltage sensing (50/60 Hz)
Protection for single- and three-phase motors
Additional resources:
Motor Protection Brochure (PDF) | Selection Guide (PDF) | Learn more »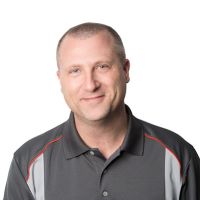 SCOTT STEINFORD
EMPLOYEE-OWNER, AUTOMATION PRODUCT SPECIALIST - AUTOMATION AND TECHNOLOGY
For more information about Van Meter's industrial controls solutions, please call 1-800-247-1410.