Maximize Your Profitability with Eaton Productivity IQ Solutions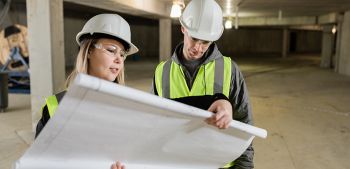 When it comes to innovation, Eaton listens to its customers and follows market trends to deliver new and exciting solutions. Check out these commercial solutions to increase your productivity to maximize your profitability on the job.
Check out these productivity IQ solutions to help maximize your profitability.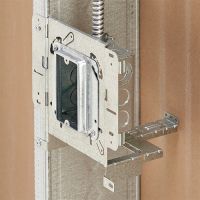 BB5-HF BOX MOUNTING BRACKET
Save up to 15 seconds per cycle! With a simple push, the new BB5-HF holds itself onto the stud until secured with a screw. One SKU accepts three box sizes from 4-in to true 5-in. Built-in far side support accessory lets one BB5-HF fit all stud depths from 2.5-in to 6-in.
Video: The BB5-HF hands-free box support stud bracket can help reduce installation labor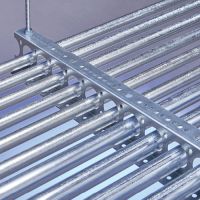 CONDUIT TRAPEZE SUPPORTS
Reduce the need for conduit clamps at ever support location and install it 50 percent faster than traditional strut with B-Line series conduit trapeze supports. The versatile z-shaped design of the B-Line series conduit trapeze support allows for quicker installation and support of multiple sizes of conduit, MC/AC cable, cable tray and other accessories, such as electrical boxes. Learn More: Up to 50% Quicker Installation with Eaton's Conduit Trapeze Support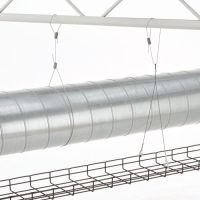 KWIKWIRE HANGING SYSTEM
An ideal alternative to jack chain or all threaded rod, the B-Line series KwikWire™ hanging system quickly installs 50 percent faster around beams with no drilling required. Simple height adjustments can be made by releasing the clamp locking tab, with no tools required. Spools of wire can be cut to length in field, helping reduce waste and upfront planning.
Video: Eaton's B-Line series KwikWire hanging system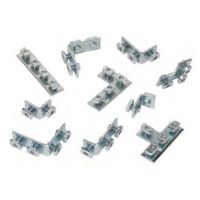 PRE-ASSEMBLED STRUT FITTINGS
Eaton has taken the most commonly used strut fittings and adapted them with the proper hardware, making them up to 75 percent faster and easier to install than traditional strut fittings. Pre-assembled strut fittings also help minimize material handling, increase construction assembly efficiency and deliver a quality solution that results in an overall positive return on the investment. Check out this white paper that references the significant time savings over traditional fittings and hardware.
For more information on these products, contact your Van Meter sales representative.
Contact Us