Enclosure Modification Made Simple
Don't let enclosure modification slow your project down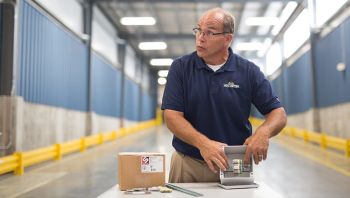 When you consider how you spend your time during the workday, what takes priority? Enclosure modification is an important step, but manually measuring, marking, drilling, and making holes and cutouts isn't the best use of time or resources. It can also slow a project down when work stops for onsite modifications (or when work can't begin until onsite modifications are finished).
What You Can Customize
To help you focus on installation and integration, enclosures can be modified to your specifications and arrive onsite ready for wiring. Enclosure modifications can include:
Punching holes in carbon steel, stainless steel, and non-metallic enclosures for push buttons, disconnects, operator interfaces, conduit connectors, and cable glands
Populating holes and placing devices in the right locations
Adding paint colors and accessories like mounting feet, floor stand kits, drip shields, fans, filters, and air conditioners
Assembling European-style Rittal modular enclosures if you work with European OEMs or build equipment that ships overseas
How You'll Come Out Ahead
There are several benefits of utilizing enclosure modification services:
Removes manual tasks from your to-do list so you can concentrate on wiring and programming
Reduces the number of people needed on a jobsite
Eliminates the need to invest in and regularly replace special tools to make modifications
Streamlines enclosure ordering, purchasing, and invoicing
As we modify enclosures, we document your requests. In the future, you can get exactly what you need by referencing one part number (a part number can be created by Van Meter or you can provide your own). Enclosures can be built to print or we can help you design and plan for modifications.
Will You Benefit?
Not sure if enclosure modification services are a good fit for you? Ask yourself these quick questions:
Do I wish I had more people or resources to get work done?
Does my team have specialized skills I'd like to better utilize?
Would it be helpful for enclosures to show up ready for deployment according to our schedule?
Do we need to increase the speed and quality of enclosure holes and cutouts?
If you answer "yes" to one or more, then enclosure modification may be something to consider! To learn more about the benefits of enclosure modification, and how it can put more hours back into your day, call us at 800-247-1410.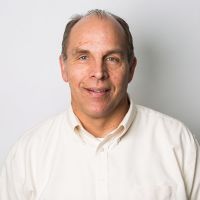 ARTICLE BY:
DAVE KLOSTERMANN
EMPLOYEE-OWNER, CUSTOMIZED SOLUTIONS MANAGER
Klostermann joined Van Meter in 1994 and has spent more than 6 years providing customers with customized solutions.