Giving Back: Why it's a Van Meter Mission (and How it Creates Lasting Value for Communities, Customers and a Company Culture)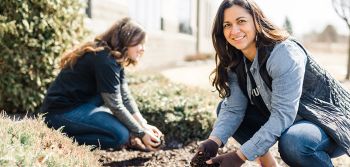 When Doug Ropp was hired as a sales manager for Van Meter Inc. three years ago, he had already heard about the company's unique culture – particularly its commitment around community service. But he had no idea how deep that commitment truly went.
"I worked for two different electrical manufacturers for many years, and I called on Van Meter a lot as my No. 1 account back then," Ropp says. "So I knew about their values, and how they gave back to the community. I just didn't know the extent of it."
Ropp, like all of Van Meter's 800 employee-owners, quickly figured it out. Driven by a shared purpose that focuses on The Five P's — People, Partners, Progress, Place and Profit — Van Meter's emphasis on "Place" means making a difference where he (and his colleagues) work and live. Every employee-owner at Van Meter is given a full day of paid time off to serve their community in whatever capacity they choose, because as long as it's important to them, it matters to the company. And internal teams often form organically on their own, to plan for various volunteer events or other opportunities as different community needs arise throughout the year.
"Honestly, that's what makes it so nice – that there's not a bunch of structure to it," Ropp says of Van Meter's giving program. "You're empowered to go and make a difference. You're supported for it. And when you go out on a team event, you get to bond with different team members and it just makes you want to contribute even more. It makes you want to do even more."
Van Meter has a Charitable Giving Committee that oversees the many requests – for both financial help and volunteers – that it receives every year. Hundreds of organizations are supported by Van Meter, and the number of requests grows as the company grows, and as employee-owners continue to give more of their time and talents to local community organizations.
It didn't take long for Ropp to become a member of the Charitable Giving Committee. Whether it's stocking shelves at a local food pantry, cleaning up homeless areas under bridges, delivering meals to the elderly, handing out more than 500 turkey dinners every Thanksgiving season or simply reading to students at school . . . Ropp says he's not just proud of the impact his company is making where he lives and works, but also how his company conducts itself along the way.
"A lot of businesses say they want to give back and they want their employees to give back but they want recognition for it in some way too," he says. "Here, we are deeply committed to community outreach and community service, but not in a boastful way. We do it in a down-home, grounded way."
That's why Ropp and other employee-owners support Van Meter's pledge to impact as many organizations as possible in modest, but meaningful ways. This is evident in the company's refreshing approach to performance reviews, which aren't narrowly focused on identifying areas for improvement but rather how to help employee-owners be their personal best. And community service is a topic that's always a part of the conversation.
"When we hire people, we don't just interview on what they know or what apps or systems they can run," Ropp says. "We want to know if they're a perfect fit here. We want to know what they're involved in with their community. What are they passionate about? Because we're all-in here when it comes to giving back."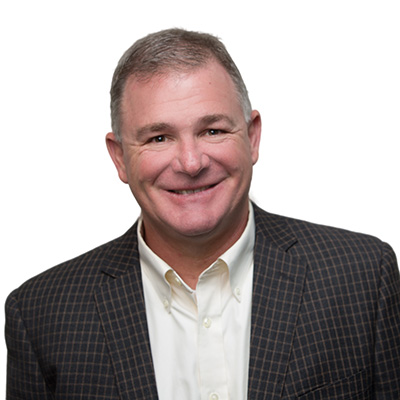 DOUG ROPP
EMPLOYEE-OWNER, SALES MANAGER