COVID-19: How to Safely Clean Your Industrial Displays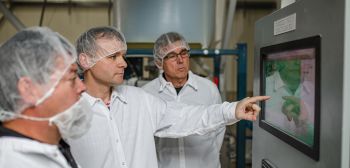 Keeping your industrial surfaces clean and disinfected is an important preventative step to maintain the health and safety of your employees and keep your organization up and running during these uncertain times. Frequently touched industrial displays such as PanelViews or Human Machine Interfaces (HMIs), are hot zones for spreading germs and are easy to clean with CDC-approved cleaning agents.
Per CDC guidelines, cleaning and disinfecting frequently touched surfaces should be done several times throughout the day. While cleaning doesn't necessarily disinfect things touched, it does help remove the germs and reduce the spread of infection. Cleaning is the first step. You should then follow up with disinfecting using an EPA-registered disinfectant to remove germs from dirty surfaces.
Before ever cleaning and disinfecting your PanelView surfaces or any industrial component, it's important to first check with the manufacturer's cleaning guidelines. If no manufacturer guidance is available, it is recommended per the CDC to use alcohol-based wipes or sprays containing at least 70% alcohol to disinfect touch screens. Be sure to thoroughly dry surfaces to avoid pooling of liquids on the screen.
Here are some steps on how to safely clean your components per Rockwell Automation:
Be sure to first disconnect power from the terminal at the power source. Cleaning a display while power is applied can result in unintended activation of screen items.
When cleaning the display, use a clean sponge or soft cloth with mild soap or detergent to help prevent scratches. Be sure to apply cleaning solution to a clean sponge or soft cloth, and gently wipe the screen to remove the dirt and grime. It's important to not use abrasive cleaners or solvents on the displays as they can damage the display. Do not scrub or use brushes.
Dry the display with a chamois or moist cellulose sponge to avoid water spots.
To clean your PanelView displays (PanelView Standard, PanelView Plus, PanelView Plus 5, PanelView Plus 7, or PanelView 5000), simply clean the surface with an approved CDC cleaning agent following the manufacturer's cleaning guidelines. For a list of chemicals that have no functional effect on the terminals or their bezels refer to Knowledgebase at ab.rockwellautomation.com and search for Chemical Resistance for PanelView.
Note: A TechConnect contract is typically required to access the resources in Knowledgebase; however, Rockwell Automation, in partnership with Van Meter Inc., is offering free access to "Submit A Question", online chat capabilities and more than 100,000 technical articles on a trial basis between now and June 30, 2020. The free trial does not include telephone support, Live View or software updates.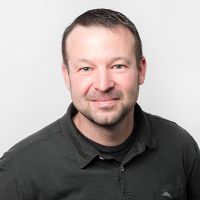 ARTICLE BY:
ANDY VESPESTAD
EMPLOYEE-OWNER, EMPLOYEE-OWNER, AUTOMATION TEAM LEAD
Vespestad has more than 25 years in the industry, with 3 spent as an employee-owner of Van Meter.