How Van Meter Changed My Life
Working at Van Meter helped two employee-owners better themselves and their families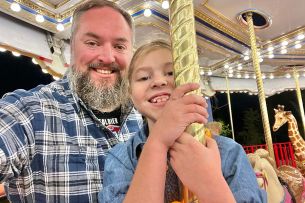 Sometimes people end up in the right place at the right time, and it changes their lives forever. Is it fate, or is it by design? For two Van Meter employee-owners, working for Van Meter put them in the right place at the right time to create a better life for themselves and for their families. Here's how working for Van Meter changed their lives.
VAN METER GAVE ME MY FAMILY BACK
If I didn't work at Van Meter, I'd probably still be working at the furniture store hating my life. I was working 12-hour days, six or seven times a week. I never saw my family and had no time for myself. Going to see my kids' activities was almost impossible. Finally, I broke down at my son's t-ball game—it shouldn't be so difficult for me to support my kids.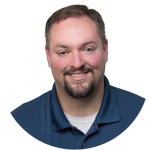 "The support from people I work with, but don't necessarily see every day, meant the world to me. "

– Brent Howland, Traveling Construction Coordinator, Omaha
That's when I made a change and came to Van Meter. Not only did my career change give me more time with my family, but unknowingly, it put my family in the perfect place at the perfect time.
One in 20,000 children are affected by autosomal recessive polycystic kidney disease (ARPKD)—including my daughter, Grace. Even before she was born, the outlook was bleak. Her kidneys were twice the size they needed to be and filling up with cysts. She had to be resuscitated after birth because her lungs weren't functioning properly, and one doctor had even told us not to go through with the birth. She survived, but her kidney function was still poor.
ARPKD gets worse over time, but before Grace could receive a transplant, she had to get big and strong enough to handle the procedure, and her kidney function had to drop below a certain level. She was within two to three percent of that level for the last three to four years, but with COVID causing delays, doctors decided to approve her for a transplant.
As a traveling construction coordinator at Van Meter, I move around the country and work on customer job sites. Three years ago, I got assigned to a job site in Omaha. I didn't know it at the time, but Omaha has one of the leading and best pediatric transplant hospitals in the country. Van Meter put us in the perfect place – just when Grace needed her transplant.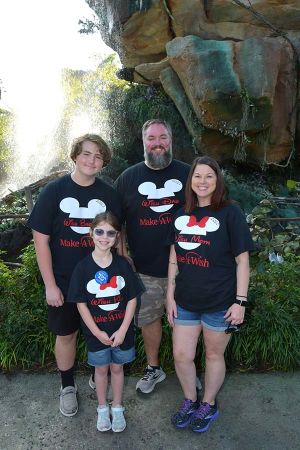 Before the procedure, Van Meter showed amazing support for our family. I remember telling our family's story to the leadership team on a conference call and watching my Venmo account blow up with donations. In addition, Van Meter held a fundraising event for us in Omaha, and it was incredible to see the support from the local branch and my fellow travelers. Other travelers came to be in-person from Iowa, Alabama and Tennessee. The ones who couldn't make it reached out and gave money or contributed to the auction. The support from people I work with, but don't necessarily see every day, meant the world to me.
It wasn't just a one-time show of support though. Whether it's doctor appointments or t-ball games, I have never felt like I had to miss being with my family since working at Van Meter. Having the time I need to take care of my family—and myself—is part of our culture.
We were able to find a live donor match for Grace, and she had a kidney transplant last June. Normally, each of your kidneys is probably about the size of a fist. When they took her two "child-size" kidneys out, they were the size of footballs.
Grace now has one adult kidney, and she is doing great. She was always tiny and on growth hormones, but as soon as she got the new kidney, she started growing like crazy.
I am so thankful for the work-life balance I have at Van Meter and the opportunity to continue to be there for my family. Van Meter truly did change my life.
VAN METER UNLOCKED NEW OPPORTUNITIES FOR MY FAMILY
I used to work for a delivery company where I did a daily pick up at Van Meter, and I noticed it was the only electrical supply place where people seemed to stick around. I saw the same faces year after year and thought there must be something special about this place. Now, after working for Van Meter for three years, I see why people don't leave. Working here has allowed me to help my family and improve myself in ways that were impossible before.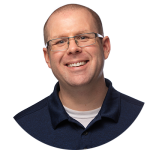 "Working here has allowed me to help my family and improve myself in ways that were impossible before. "

– Alan Allstrom, Distribution Center Team Member, Cedar Rapids
When you're a parent, the biggest weight on your mind is the success and health of your kids. My daughter, Anna, was struggling in school, struggling to make friends and very worried about her place in the world. My wife and I knew something was going on, but it was difficult to get her checked out by the right doctors because we didn't have insurance that would cover the cost.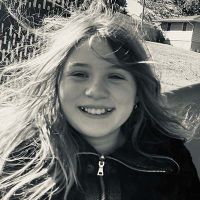 People might take health insurance for granted when they're looking for jobs, but for manual labor jobs, it's not always a given. In the past, I either didn't have health insurance or didn't have enough coverage. At Van Meter, you have access to the same insurance—whether you work in an office or in the warehouse. Our good insurance with sufficient coverage (at Van Meter) allowed us to have our daughter examined and diagnosed with autism and ADHD.
Because I worked at Van Meter, we were finally able to have her diagnosed when she was 10. Anna had wondered for 10 years 'Why am I like this?' now, she has an explanation, and we can get her help she couldn't get before, like prescription medication and counseling. The medicine has helped her concentrate in school, and she's fitting in better with her friends. Having access to good health insurance has opened so many doors to help her succeed.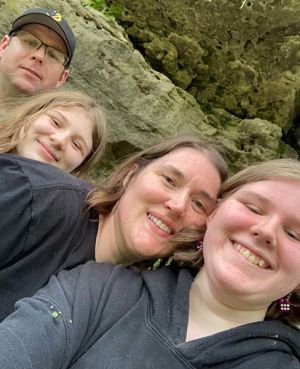 It's not just health insurance. Employee-owners in the warehouse get the same benefits and opportunities for growth and advancement as employee-owners with office jobs. Anna's diagnosis explains a lot about myself and the things I struggle with as well. I enjoy podcasting in my spare time, but sometimes I have a hard time talking about the things in a way that is coherent to other people. I mentioned I wished I could improve to a fellow employee-owner.
Before I knew it, I was signed up for a class on leadership that has helped me with speaking and organizing talking points. It's mind blowing because I'm doing manual labor. Who cares if I'm better at talking in terms of counting out parts or closing down the building? That's not part of my job, but it's still part of my personal growth and something that helps me be more of who I want to be.
I took a step back and thought this isn't a bunch of propaganda. This culture is real. And it is changing my life.
HOW COULD WORKING FOR VAN METER CHANGE YOUR LIFE?
Are you interested in joining Van Meter? Visit the careers page to learn more and search open positions. You might just find a life-changing opportunity!