Increase Operational Efficiency with Mobile Data Integration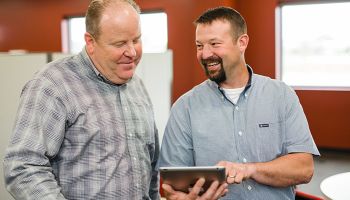 Now more than ever, industrial facilities are looking for ways to improve their operational efficiencies to stay competitive. With the advancement of the Internet of Things, it's easier than ever to have key performance data right at your fingertips from anywhere at any time.
Whether you're looking to make information visible remotely, bring visibility of multiple operational platforms into one location, track your product from anywhere at any time, or make sure your business intelligence is secure, our specialists will help you find the solution to meet your needs.
As you consider how to connect your business, here a few things to take into consideration:
Mobile Visibility allows you to access manufacturing information the way you want from anywhere and any time of day. The ability to see live information allows you to be responsive and productive while also reducing costs and increasing your profitability.
Interoperability allows you to consolidate your data from many sources to one. By integrating multiple platforms to one, you are able to view the data in a dashboard format. The ability to easily collect information from Smart Devices is a key part of many strategies.
Network Security is important to keep your proprietary business information secure. We'll help make sure you have the proper infrastructure in place that is efficient and flexible for remote accessibility, both of which are vital to implementing virtualization in your manufacturing environment.
Product Serialization and Traceability is key to having real-time visibility into product recalls, counterfeiting of product and staying on top of current and future global standards. Flexible, scalable solutions are available for your industry that seamlessly integrate your existing device management systems and serialization equipment securely to your enterprise business systems. Secure cloud based platforms are also available.
As you plan out your mobility strategy for your facility, keep in mind you're not alone. Our automation team can help you identify the right product solution that will fit your needs, timeline and budget – and we have the expertise to do it right. To get started, contact our team by calling 1-800-247-1410.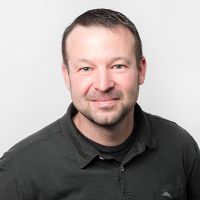 ARTICLE BY:
ANDY VESPESTAD
EMPLOYEE-OWNER, AUTOMATION PROJECT MANAGER
Rockey has over 28 years in the industry, with 13 spent as an employee of Van MeterVespestad has over 22 years in the industry, with 3 spent as an employee of Van Meter.