Discover Industrial Network Issues Before They Arise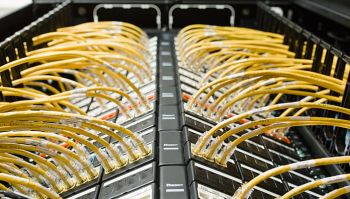 When's the last time you thought about your industrial network? If you haven't had any problems lately, you probably haven't thought much about it at all.
As industrial networks become utilities – considered to be just as vital as water and electricity to our daily lives – they can also become an afterthought. If they work, no one stops to think about them.
When you examine network infrastructure costs, they're relatively low compared to overall plant expenses. But nearly 90% of plant failures and downtime occur as a result of network issues.
Get Started With A Network Assessment
Fill out the form below and a member of our automation team will be in touch soon.
---
×
To help you avoid these costly failures, Van Meter conducts industrial network assessments. Bringing more than a decade of hands-on network engineering experience with me, I joined Van Meter's team last year to help conduct these assessments.
In addition to evaluating the current status of your network, our assessments also reveal the "why" behind your network needs.
To start, we take inventory of your components, including:
Intelligent ethernet devices
Cable management
Routing
Switching
Labeling
Physical and logical topology
This fact-finding mission allows us to create a document that we call a logical "network map" so you fully understand what exists in your factory today. It covers the status of each device, what the devices connect to, and potential problem areas. The document also offers insight into network challenges – including issues you may already know about, as well as others you probably haven't discovered yet.
Keeping your goals in mind – whether they involve decreasing downtime, preparing a futureproof network, or something else entirely – we examine your overall network environment to pinpoint potential problems (or conditions that may create issues down the road). During this process, we'll also ensure that your network has what it needs to support new technology in the future.
Lastly, we put a plan together for you to follow. This will make sure your industrial network keeps up with your plant's needs; it includes an explanation of recommended refreshes, network designs, and bill of materials. With this guide, you'll know exactly where and how to spend your money to maximize return on investment and mitigate your most harmful risks.
A good example: Let's say your plant loses $40,000 in production for every 10 minutes of unplanned downtime. If you could reduce the majority of this downtime risk by making a few tweaks to your network, would you do it? A network assessment shows you where those vulnerabilities and potential weak points are – and tells you how to address them.
Do I Need a Network Assessment?
Upon first glance, some plants don't think they will find value in a network assessment – but they're often surprised to learn differently.
To find out whether an assessment might be a good fit for you, take a look at the list below. Are you doing any of the following?
Considering an upgrade to an existing network to boost efficiency and productivity
Deploying an entirely new network
Experiencing network connectivity issues or unplanned downtime
Preparing for new technology down the road
Wondering whether your network is robust enough to handle IIoT and other initiatives
Haven't had a network analysis or assessment in a while – despite adding several new devices
Planning for the integration of IT and OT networks
If any of these seem familiar, a network assessment will help you achieve your goals more efficiently and cost effectively.
Van Meter's team has the in-house knowledge and expertise to conduct customized industrial network assessments for plants of all sizes based on your business objectives and long-term vision. Through our strong industry partnerships, we also have the ability to pull in multiple product partners when needed.
If you want to learn more about network assessments, or want to ask me a question about the process, send me a note. I look forward to sharing my network knowledge with you!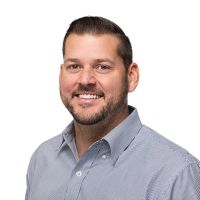 ARTICLE BY:
GAVIN PALMA
EMPLOYEE-OWNER, AUTOMATION NETWORK ENGINEER