From the Battlefield to the Press Box: A Playbook on Leadership in Times of Crisis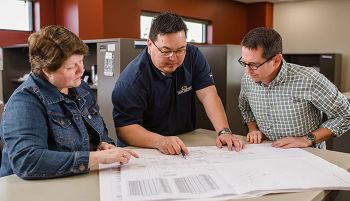 I have always had a passion for sports and coaching, and through the years, I've found that many of the principles that drive success on the athletic field also apply to successful leadership in business. These are concepts I've often called upon in my 15-plus years in a leadership role at Van Meter.
Lessons that are learned about discipline and execution in the world of sports remain applicable even in the midst of a global pandemic, when sports have essentially come to a standstill. In fact, some might say these lessons ring true especially in a time of crisis – not unlike what much of the world is experiencing right now.
THE RIGHT TEAM
For instance, I spend much of my time looking at business data, trying to predict what will happen, and working to call the best play possible to put my team in a position to win. My Sales Managers, in essence, act as my offensive and defensive coordinators, helping me to call the right plays and make necessary adjustments based upon what we might be seeing from our opponents – or competitors.
Looking for a game changer? Our Product Specialists are prepared and positioned to make a critical play at any time. When a field goal is needed, it is our First Impressions Team that gets us the extra points with their exceptional customer service. In addition, I view Human Resources as our trainers, keeping the team healthy and ready for the long season.
Every team needs the support of the front office to be successful, so let's not forget about our President and Board, which provide the financial strength necessary to invest in the best equipment and facilities needed to best serve our customers, which I compare to providing a positive overall fan experience.
OPPORTUNITIES FOR GROWTH
Believe it or not, opportunities for growth and development can present themselves even during a pandemic for a winning team. Much like a quarterback, perhaps now is the time for Account Managers to evolve from a known pocket passer into a true dual threat. Of course, every good offense needs a solid offensive line, and I envision our Inside Sales/Counter team as talented run blockers that are able to adjust to a blitzing defense and protect the quarterback, allowing for more time to throw the ball downfield – and make a big play.
As employee-owners, like any good quarterback, we're all empowered to call audibles at the line of scrimmage and weigh in on decisions that can impact team goals. That's what team players do. There's no greater leader than one who leads without a title.
Our current environment is also an opportunity for our marketing team to improve the fan (customer) experience. Our current workplace dynamics require new, innovative ways of thinking, which can be extremely challenging given that physical interaction with our loyal fans is limited. How can we deliver the same exceptional experience to homes or home offices? Now is a great time for digital marketing and e-commerce to shine.
Much like innovations that forever changed football -- like the forward pass or the elimination of the drop kick -- our current crisis will likely lead to permanent changes in many of the ways we conduct business. Even when we are allowed to reconnect with our "fans" in person, the whole game time experience will likely look different. That means an opportunity to take archaic elements of our industry and advance them into the present or even into the future.
A DYNASTY OF SUCCESS
Leadership has to evolve as well. My leadership journey has involved constant change and adaption, and that will continue through the challenges we face today. Gone are the leadership images of a celebrated military general on his horse, sword high in the air, leading troops into battle. Today's leadership is less of a physical presence and more of a watchful eye from the press box, to continue our coaching analogy, as we modify and adapt the way we operate in today's unprecedented circumstances.
At Van Meter, we don't want to simply be an upstart team that defies the odds for one magical game or season. While that may be a nice story, I envision us as a dynasty with a winning formula year after year. We're not solely focused on just surviving 2020, we want to make sure we're poised and positioned to capitalize as the economy recovers, in 2020 and the years that follow.
My experience has been that great teams get better and thrive even in the worst of times, whether it be floods, recessions, and yes, even pandemics.
And at Van Meter, we have just the team to get that done. I'd bet on us every time.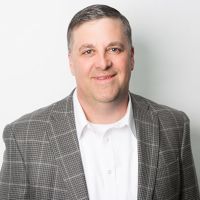 ARTICLE BY:
TODD ETTLEMAN
EMPLOYEE-OWNER, REGIONAL VICE PRESIDENT - EASTERN BUSINESS UNIT