Machine Safety: Take Steps to Reduce Risk, Improve Productivity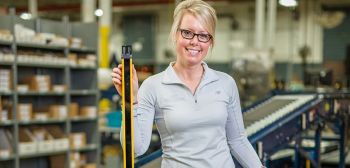 Maintaining a safe facility for your people allows you to be more efficient and reduces your total cost. According to U.S. Occupational Safety and Health Administration (OSHA), there are six million workers who suffer nonfatal workplace injuries in the workforce and this costs business more than $125 billion.
Many workplace injuries can be prevented by performing machinery safety risk assessments on a regular basis. The impact this has on your organization is that it saves money by increasing your facility's productivity, reduces downtime, and provides a safe work environment for your people. And, machinery safety risk assessments will help make sure you are staying compliant with both local and global safety requirements.
"Take action to protect your people and maximize productivity."
At Van Meter, we have a team of certified TÜV Rheinland Functional Safety Engineers and Technicians to help you identify safety risks within your facility. We'll begin by working with you to understand what safety standards you use and why you use these standards.
A first step to the machinery safety life-cycle is a risk assessment. It will help you identify potential hazards. Task hazard pairs are comprised of: severity of injury; frequency of exposure; and the possibility of avoidance. Following an assessment, we'll make recommendations on risk reduction as well as assisting with written functional safety specifications. From there, we can discuss circuit design and verification utilizing SISTEMA (Safety Integrity Software Tool for the Evaluation of Machine Application) software.
Take action to protect your people and maximize productivity. Call a Van Meter machine safety engineer or technician today at 1-800-247-1410 to schedule your risk assessment.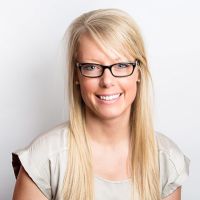 ARTICLE BY:
MELISSA BERKLAND
EMPLOYEE-OWNER, AUTOMATION PRODUCT MANAGER - AUTOMATION AND TECHNOLOGY
For more information about Van Meter's industrial controls solutions, please call 1-800-247-1410.