Struggling to Manage Commodity Price Fluctuations? You Need a Superhero!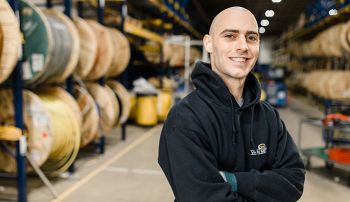 In today's construction climate, time is a precious asset. And yet, so much of what we do depends on factors outside of our control. Random project delays, unfavorable contract terms, the availability of materials, even weather and technology and politics – all can play significant roles in the outcome of any job. But the clock keeps ticking on the bottom line, forcing us to cross our fingers (and wish for a time-traveling superhero) to either slow down or speed up those critical minutes.
Luckily, Van Meter has some time-honored (get it?) superpowers that can help manage your commodity needs.
Superpower #1: Our Commodity Team
We're pretty fierce when it comes to hedging copper and aluminum metals. Protecting you from variations in raw material costs associated with building wire and steel conduit – well, that's our customer service serum.
Let's say you need 100,000 pounds of copper wire (we got you), but don't yet know the size, length or color for the project. Our Commodity Team will flex its collective muscle so you're left headache-free from variations in raw material costs associated with building wire and steel conduit. We work with our suppliers to lock in pricing even without all of the details (go ahead and add "clairvoyance" to our power-set) so you have the right material when you need it, at the price you need it.
While writing a copper futures contract isn't exactly unusual in this business, consider this: Van Meter's dedicated Commodity Team specializes in converting pounds and perfecting projections and figuring out the best project management approach for your job. That's our business. And our team's laser-focused attention is literally responsible for writing some of the largest orders in the history of our industry. That's powerful.
Feeling stronger yet?
Superpower #2: Our Footprint
We can hedge all of the poundage in the universe, but we know every project is different (see contributing factors above) and that means your needs for commodity products change. Rapidly. Sometimes lightning fast – in either direction. So, when you say you needed materials yesterday, we've already been in full-on, time-traveling, Man-of-Steel mode since the day before.
How so, you ask?
Van Meter's 500,000+ square feet of warehouse facilities ensure that your commodity products are available in a pinch. If your project's schedule moves up, we can stay ahead of it thanks to the sheer amount of Batcave – er, warehouse space – that we own and operate in Iowa and Nebraska. We're talking more than 300,000 square feet in Cedar Rapids; 125,000 in Des Moines; 25,000 in Sioux City; and another 25,000 in Omaha.
That's a mighty big base of operations. And it goes a long way when your deadlines are a moving target or when time simply isn't on your side. We can support your schedule whether its accelerated or delayed – because our reflexes are sharp and our reaction time is sharper. In fact, the sense of urgency we feel when responding to your project needs is one of the biggest differentiating factors in everything we do. That, and making sure every contingency is accounted for at all times.
Allow us to work with our suppliers to keep you equipped with the commodity materials you need to complete your job on time and under budget. That's the Van Meter superpower way.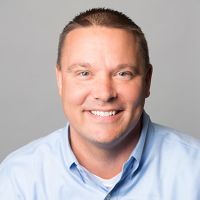 ARTICLE BY:
BRIAN BYTNAR
EMPLOYEE-OWNER, CHIEF DEVELOPMENT OFFICER