Five Fast Facts: Meet Steve Worden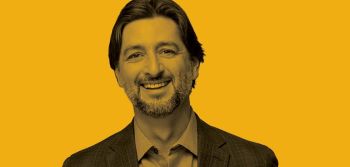 When choosing a business partner, wouldn't you want to work with someone dedicated to the industry? Meet our Regional Sales Manager for our Kansas Region, Steve Worden. Worden has spent his whole life in the Kansas City construction industry and believes Van Meter has the right people, products and services in place to create value in the Kansas City market. Here are five fast facts to get to know him and our Kansas City location.
1. HE IS A KANSAS CITY NATIVE AND HAS LIVED THERE HIS WHOLE LIFE
Worden was born and raised in Shawnee, Kansas, a suburb of Kansas City, and he has lived and worked in the area his whole life. He attended Johnson County Community College in Overland Park, Kansas, and has been working in the construction industry since. He joined Van Meter as an account manager in 2019 when the Kansas City branch opened and was promoted to Regional Sales Manager for our Kansas Region in July 2022. He lives with his wife of 26 years, Kathy, his son Graham (17) and his daughter Zoe (11).
2. HE KNOWS WHAT IT'S LIKE TO WORK WITH VAN METER
Before joining Van Meter, Worden worked for two of Van Meter's supplier partners, Southwire and ABB. He had a great relationship with Van Meter and said collaboration was key to that relationship. "Between the customer, Van Meter and the manufacturer, everybody worked in unison to achieve common goals, and we had a lot of success doing that," he said.
He also noticed Van Meter's "amazing" culture. "Everyone has that all-in mentality and common goals," he said. When Van Meter opened in Kansas City, he saw it as a great opportunity to make the move to distribution.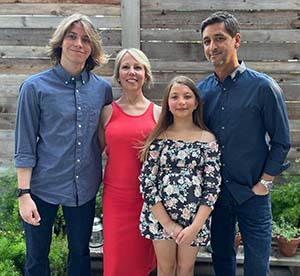 3. HE IS EXCITED TO INTRODUCE INNOVATIVE SOLUTIONS TO THE CONTRACTOR MARKET
Worden was excited to join Van Meter in his hometown, but he is also excited about the opportunity to help contractor customers in the Kansas City market grow and improve. Worden said Van Meter's wire solutions, inventory position, facility and team set it apart from the competition in Kansas City. "I would say our biggest standout is our Contractor Innovation Center where we provide hands-on training with new customers or partners we have in the market," he said. "In addition, our drive-through will call will help customers get what they need efficiently and effectively."
4. HE BELIEVES IN HIS TEAM
Worden said Van Meter's location in downtown Kansas City is ideal for providing access to services for the entire market from a single location. He believes Van Meter's services are the best in the market, but what really sets his team apart? The people. "I go back to the team a lot. The team is very strong. We continue to add great people and build on momentum we have with our key customers. They truly add lasting value to those they serve."
5. HE IS AN AVID OUTDOORSMAN
While he has spent his whole life in the industry, Worden also enjoys life outside of work. You can usually find him outdoors where he enjoys fly fishing, golfing and mountain biking. He likes to fly fish at the North Fork of the White River in southern Missouri and in Cotter, Arkansas.
If you have a questions for Steve or would like to learn more about our services in Kanas City, please call 712-247-1410 or click here. Van Meter is about more than parts, it is about making sure you have Everything You Need to Succeed.