Surge Protection & Emergency Disconnects: Two New NEC Updates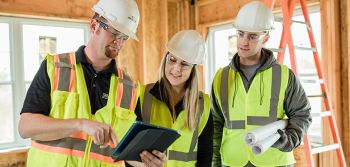 To improve safety, protect against electrical hazards in all types of structures, and keep up with new technology, members of the National Fire Protection Association (NFPA) meet every three years with one goal: to update the National Electrical Code® (NEC).
From there, the changes are communicated to the industry—and contractors and electricians are expected to become familiar with and adhere to them.
With the 2020 NEC now published, we want you to know about two big changes to residential projects.
NEC Change No. 1:


Required Surge Protection for Dwellings

As increasing numbers of electronic devices are used inside homes—from computers to security cameras—surges become a greater concern. Most of these devices aren't designed to handle voltage spikes, which cause them to overheat.

This is especially concerning for life safety devices, such as smoke detectors that are hard-wired into electrical systems. If a smoke detector experiences a surge, for example, then it could malfunction without anyone knowing (unless it's tested).

The newest version of the NEC says that all service equipment supplying dwelling units shall now be protected with a surge protection device. Translation: If you're performing a service upgrade on an existing residence—installing or replacing electrical equipment and systems—then you must bring the dwelling up to code and provide it with a Type 1 or Type 2 surge protection device.

Not only is this something to think about from estimating and project management perspectives, but also something homeowners need to plan for in terms of additional expenses.
Eaton Cutler-Hammer BRNSURGE
| | MPN | Description | Nominal discharge current | Surge current capacity per phase | |
| --- | --- | --- | --- | --- | --- |
| | BRNSURGE | Eaton Type BR circuit breaker surge protective device | 3 kA | 18 kA | Product details |
NEC Change No. 2:


Required Emergency Disconnects for Dwellings

Emergency disconnects (known as "fireman's switches") give firefighters a fast and easy way to kill power across an entire dwelling and eliminate hazards during an emergency.

To improve electrical safety for emergency responders, the NEC now states that an emergency disconnect must be located at the point of service, at the meter, or at disconnect switches for all new construction, renovation, or service replacement projects in single-family and two-family dwelling units.

Instead of a standalone meter socket, the dwelling will require either an overcurrent protection device or shutoff switch next to the meter socket called a meter main (which contains a meter socket and main breaker in one enclosure). This simplifies and streamlines installation and helps save time, space, and money.

Meter mains also have labeling requirements. For example, if the meter main or disconnect has fuses inside, then a specific label is needed. If it's just a switch (no fuses inside), then a different type of label is required.
Eaton Cutler-Hammer MB816B200BTSD
| | MPN | Description | |
| --- | --- | --- | --- |
| | MB816B200BTSD | Eaton Meter Breaker, Type BR 16-Circuit 8-Space 3-Wire All-In-One Horn bypass Combination Service Entrance Non-EUSERC | Product details |
Rely on Your Code Experts
It can be tough to keep up with codes as they continue to change, but Van Meter knows the NEC inside and out. Have a question about the 2020 update? Need to make sure you have the right label for your meter main? Wondering if your next residential project needs surge protection? Our experts can help you find the answers.
We also offer continuing education classes to keep you and your team up to date on code changes, new technology, safety standards, and much more. Contact us to learn more about the NEC and the 2020 code changes.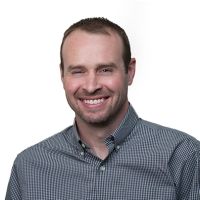 ARTICLE BY:
JOSH CLINTON
EMPLOYEE-OWNER, GEAR SPECIALIST
For more information about NEC code updates, please call 1-800-247-1410.