Van Meter Announces New Solar Distribution Center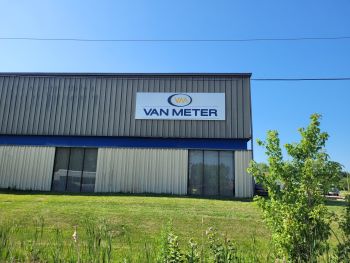 CEDAR RAPIDS, IOWA – (July 18, 2023) – Van Meter Inc. is opening a new solar distribution center in Milan, Illinois. The 25,000-square-foot facility is dedicated solely to housing solar inventory and providing first-class operations and logistics personnel to support a wide variety of project needs and applications.
According to the Solar Energy Industries Association (SEIA), solar power has become the fastest-growing electricity source in the U.S., representing 54% of generation projects for 2023. For Van Meter's Vice President of Energy, Chad Wiltz, it is an opportunity to meet growing demand and continue to pave the way as a solar industry leader.
"As a premier solar distributor in the Midwest, we are deeply rooted and invested in the Midwest. This is a long-term investment to grow with our customers and be able to address their needs, wherever their projects and their businesses are located," he said.
Van Meter currently stocks large volumes of solar materials in Cedar Rapids, IA, Cottage Grove, MN and Kansas City, MO. What makes Milan an attractive addition?
Illinois provides incentives for renewable energy like net metering and solar renewable energy credits. The state will require 25% of electricity to come from renewable sources by 2025, and the amount of solar capacity installed in Illinois is expected to grow by more than 1700% over the next five years.
"Nobody else has this physical footprint in this region coupled with our solar design-support, field know-how and expertise both on the DC and AC sides of the project. Van Meter is well-positioned to serve continually growing markets with our people, trucks, equipment, robust inventory and full range of solar solutions," said Wiltz.
Solar jobs in the U.S. have increased 167% over the last decade. The Milan, IL facility gives Van Meter more flexibility to support those jobs with increased inventory and services like design support, value-engineering, order staging and piggyback trucks to make managing project needs, timelines and deliveries easier.
Wiltz said, "We are a people-first business. More than having inventory, we want to support people and partners through all phases of their business growth and project execution."
In addition to this solar facility in Milan, Van Meter serves contractor and industrial customers from 25 locations across eight states. Van Meter is the 15th largest electrical distributor in the U.S. according to Electrical Wholesaling Magazine.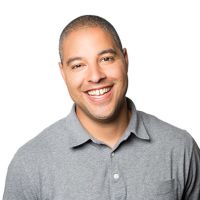 ARTICLE BY:
CHAD WILTZ
EMPLOYEE-OWNER, VICE PRESIDENT OF ENERGY