Making It Faster and Easier to Do Business Online with Van Meter
---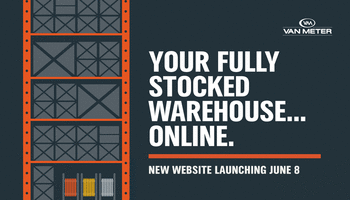 As you've used our e-commerce platform over the years, we listened to every request, piece of feedback, and question we received. We took each comment to heart and used it to create something better. For the past several months, we've been on a journey to transform our website and the way you experience Van Meter online.
On June 8, Van Meter will unveil a new website designed to do one thing really well: make your job faster and simpler. From effortless online ordering to price quotes and speedy returns, the way you do business with us online will improve.
The time you save with our new website translates to more work getting done in a day. The more work you get done, the more profitable your company will be. Every feature we integrated into Van Meter's new site was created with you in mind, recognizing how you work, the struggles you face, and the information you need at your fingertips to find solutions and product education fast.
Instead of manually tracking your orders after they're placed, for example – and spending valuable time retrieving the information and using valuable floor space (and money) to keep your own inventory stocked – you'll see in real time what Van Meter has available. You'll be able to decide when and how often you want to purchase what you need.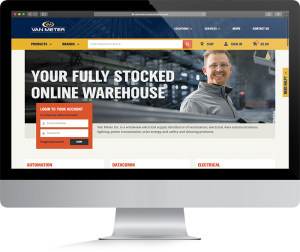 The platform makes it just as easy to buy products as it is to return them; it's just as fast to look up past order details as it is to view invoices (for all purchases, not just those placed online). And you can do it all anytime, anywhere, from any device.
Our goal is to help set the standard for an effortless online experience, with convenience, availability, and transparent pricing at the forefront – especially when every minute matters.
Check back here on June 8 to experience the new Van Meter website in action. We can't wait to hear what you think!