Podcast: Embracing A Culture of Safety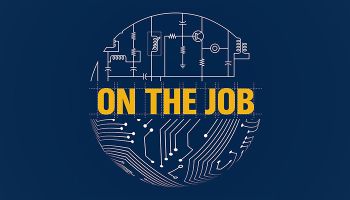 Ray Brown, CEO of ESCO Group, shares his tips for creating and embracing a culture of safety in your organization.
Safety doesn't just happen by accident. Whether you have dealt with an on-the-job incident or not, safety should be a priority for your company, employees, and clients. Creating a culture of safety in your organization takes time, money, training and practice, but it is worth it– allowing your team to go home to their families each night.
ESCO practices these tips below (and you should too):
1. Understand Industry Rules and Regulations (and help your employees understand them too)
Before you can implement a safety culture in your organization, you have to understand the rules, regulations and standards of your industry. At ESCO, we have a binder full of "do's" and "don't's," which helps our employees make better, informed decisions about safety on the job.
In addition, study companies who have already implemented a safety culture or have top safety ratings, that consistently comply to Occupational Health and Safety Administration (OSHA) standards. By comparing your own practices against those with top safety ratings, you can identify where to begin improving.
2. Prioritize Personal and Professional Safety
At ESCO, our safety culture extends beyond the office. We want our employees to practice safety at home as well, so we give them resources to be their personal and professional best. For example, we educate our employees on distracted driving and provide them with personal protective equipment (PPE) for added safety on the jobsite.
3. Make Safety a Habit
It takes 21 days to make a habit, and safety standards need to be practiced daily in order to see a return on investment. We utilize checklists, reminders, and monthly town hall meetings to reinforce the importance of safety at ESCO. Safety isn't a once-per-year meeting– we talk about it (and live it) every day.
4. Get Awkward With Safety
We encourage our employees to share safety stories of near-misses or incidents so others can learn from them. At first, these conversations can be awkward or embarrassing. However, due to these conversations, our employees have embraced the growth mindset and feel safe sharing stories of near-misses, changing safety from a priority, to a value, to part of our culture.
5. Embrace Failure (and Learn From it)
A number of years ago, we lost one of our employees in an arc flash accident. One of our values at ESCO is to have a growth mindset, which includes embracing and learning from our failures. It was incredibly difficult for us to embrace and learn from this particular incident, but once we did, we realized that we could help our other employees grow, develop, and embrace (and learn from) their own near-misses.
To hear Ray's story, please listen to his podcast episode here.
https://www.buzzsprout.com/804773/6756148-on-the-job-with-ray-brown-embracing-a-safety-culture
Interested in sharing your story with On the Job?
Contact Us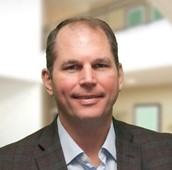 ARTICLE BY:
RAY BROWN
CEO | ESCO GROUP
Brown has spent nearly 30 years in the industry and is passionate about fostering a legacy of employee safety at ESCO.