Podcast: Evolving With The Industry
Dan Johnson, Price Electric's Operations Manager, shares the importance of adapting in the construction industry.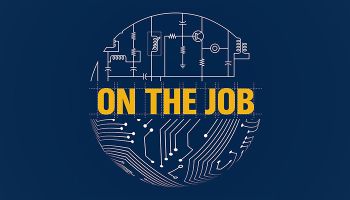 The electrical industry is always evolving. It is always changing. And with change, we have to continue to evolve, improve and innovate to serve the needs of our customers. We must continue learning and adapting with the industry.
Evolving Construction Technology
To evolve with the industry, we must adopt new technology. One of the most exciting things to come out of our industry has been virtual construction. At Price Electric, virtual construction and prefabrication seemed to naturally come together about a decade ago.
Working on a job is like playing Tetris; everything has to fit. After you install the ductwork and electrical panels, it's incredibly hard to adjust on the jobsite. We rely on virtual models of our projects in order to make sure everything is as accurate as possible. With this technology, we can place a scan on top of the model and compare field data with our virtual department's plan, making sure our work matches up to our original plan. We can also adjust prefabricated products in real time. This helps us avoid delivering product that doesn't fit, which can further delay project timelines and cost money.
Evolving Skillsets
The skillset to work as a contractor has also evolved, but I'm learning that skill doesn't automatically equate to leadership. There are individuals in the industry who can lead but don't know how to accomplish a task from the nuts and bolts, and there are others who want to come and fabricate without the responsibility or stress of leading others. Having one individual with both of those qualities is a rare gem to find. My advice to those in the trades is to encapsulate both sides; learn how to use the tools and be aware of where the industry is going. Combined, this sets us up for the future and helps us keep evolving.
To hear more of Dan Johnson's story, please listen to his podcast episode here:
https://onthejob.buzzsprout.com/804773/3648232-stories-from-the-field-evolving-with-the-industry
Interested in sharing your story with On the Job?
Contact Us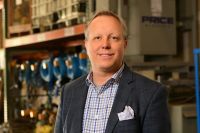 ARTICLE BY:
DAN JOHNSON
PRICE ELECTRIC OPERATIONS MANAGER
Johnson has worked for Price Electric for 22 years and has worked on a number of projects, including the creation of Price Electric's virtual modeling department.