Podcast: It's Not Just About Electric Work
Michael Price, president of Commonwealth Electric Company, gives his perspective on the importance of people, culture and company celebrations.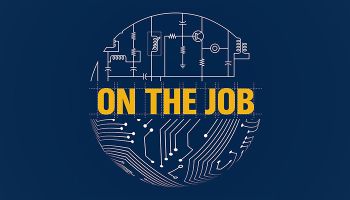 You might think that my job is about electric work, but it's not. My job is about people. It is about investing in our people and surrounding myself with those who complement our business and culture. Our employees are the most important asset to our company and whether in the field, processing paperwork or helping our customers, they help us achieve our company vision.
Building Culture
My job is also about building a company culture. At Commonwealth, we have a unique, close-knit culture that allows us to work hard and play hard. However, this was built over time. In fact, one piece of our culture was born during a difficult time in the business, when we weren't getting any work. My team was not celebrating wins.
Celebrating Wins
Our inspiration came from our customer, Big Barn Harley Davidson. When a customer bought a motorcycle, the employees would prep and polish it in the back, and then they'd put it on a conveyor. When they brought it back out on the floor, everyone in the building stopped and cheered, just like the customer had scored a touchdown. If a customer was not fully convinced about their decision before, after this process, they were 100% convinced that they made the right decision that day. At Commonwealth, we needed to do something similar to celebrate our wins, so the Excellence Bell was born.
The Excellence Bell was named after one of our core values (committed to excellence in everything we do). During this difficult season (and continued today), when we win a bid for a job, someone presses the button below the bell. Lights flash as the bell rings and everyone in the office rushes into the conference room to hear about the job we've won. We celebrate with food and drinks, but also take a moment to reflect on our cocommitment to our customers, our company and why the bell is there in the first place.
To hear more of Michael Price's story, please listen to his podcast episode here:
https://onthejob.buzzsprout.com/804773/3490036-stories-from-the-field-great-people
Interested in sharing your story with On the Job?
Contact Us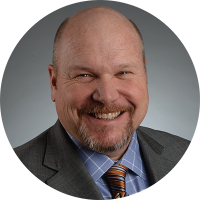 ARTICLE BY:
MICHAEL PRICE
COMMONWEALTH ELECTRIC COMPANY PRESIDENT
Price has worked for Commonwealth for over 25 years and has held various roles since his start, including estimation and project management.