Podcast: From Tough Economic Times to Bug Infestations: Life Lessons From the Electrical Industry
Kevin Buckalew of Electric Ease shares lessons he has learned during his career as an electrician and a business owner.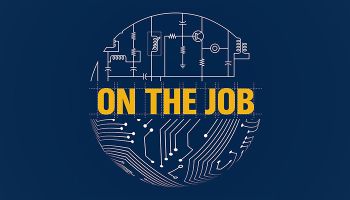 Working construction is like being an adult on a playground. You build, play with tools and have fun – all while learning important life lessons. From owning a business during the recession to working in a house full of bugs, below are a few lessons I've learned during my time in the electrical industry:
1. Be Prepared
No business, organization or person is immune to failure. When the 2008 recession happened, my business didn't have a plan in place to weather the storm. If we had a crisis plan in place, we would have been in a better position to win jobs and sustain growth for our company. When you're prepared for the worst, you can weather the storm and come out on top.
2. Be Aware
When I was a contractor, my brother and I worked on a residential rewire project and noticed the house was infested with cockroaches. I had been so focused on listening to the customer and taking notes that I didn't notice they were in the house. One of the biggest lessons I've learned from the job is to be aware of your surroundings. When you're formulating a bid, be aware of the jobsite and consider how your team will be working on it (e.g. ladders, digging, etc.). Factor in those parameters and create a plan before you send your team out to a job.
3. Be Empathetic.
You never know what your customers (or your employees) are going through. Sometimes, for example, your customer has a fight with their spouse before you arrive on the job. Being empathetic with your customers and employees helps you forge and sustain long-term relationships, even when times get tough.
4. Be Mindful (Learn From Your Day-to-Day).
I believe you should learn from your job. If you're not learning anything, you're not improving. Whether you take note of your daily habits, talk to someone about your goals, or take a course for continuing education units, you're taking the first step in being a more accountable, more mindful employee.
5. Be Ambitious (and Persistent!).
The construction industry is limitless. When I started my electrical contracting company in 2004, I was a kid with a Rubbermaid full of tools and a dream. If you have a goal or desire, get out there in the construction industry and make it happen.
To hear more of Kevin's story, please listen to his podcast episode here:
https://onthejob.buzzsprout.com/804773/4505012-stories-from-the-field-lessons-from-construction
Interested in sharing your story with On the Job?
Contact Us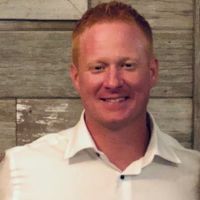 ARTICLE BY:
KEVIN BUCKALEW
PRESIDENT & CEO | TRIFORCE MANAGEMENT APPLICATIONS
Buckalew has been in the industry for nearly 20 years, focusing on creating solutions to help contractors boost productivity and create efficiencies.