Podcast: A journey through safety and innovation in construction
Garry O'Leary, Contractor Services Manager at Van Meter, shares advancements of safety and innovation on the job.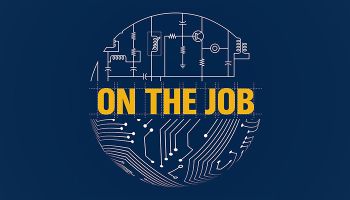 It was too late – I felt the electricity going through my body. Should I have been wiring those lights energized? Should we have been doing things differently? I didn't know then, but now, I know more
Safety: Then and Now
In my early days as a contractor, I followed my journeyman's instructions, focused on getting the job done. We weren't necessarily searching for new and improved ways of completing tasks on the job. The old, tried and true way worked, so we saw no reason to change – safety included.
Thankfully, safety today is a priority. Advancements such as the standard NFPA 70E training, CEU and other training opportunities, and innovative tools make it possible to be safer and more efficient on the job.
Innovation: Then and Now
In some ways, electricians are creatures of habit. Back then, we were getting the job done how we were taught, despite the risks. However, with today's labor shortage, contractors often have to do more work with fewer resources. Luckily, the SIMpull Reel, 4Dimension Strut, STAB-IT Box, pre-installed pulling heads, and other innovative tools make it possible for contractors to do more with less. Today, contractors can even demo products and solutions out in the field (and virtually) to help decide if the product will work for their specific application. And better yet, many of these products are faster and safer.
To hear more of Garry's story, please listen to his podcast episode here:
https://onthejob.buzzsprout.com/804773/4832822-then-and-now-with-garry-o-leary
Interested in sharing your story with On the Job?
Contact Us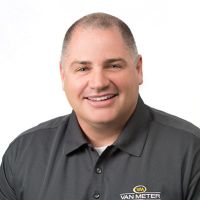 ARTICLE BY:
GARRY O'LEARY
CONTRACTOR SERVICES MANAGER
O'Leary joined Van Meter in 2011 and has more than 22 years in the jobsite safety industry.