Podcast: Three Tips to Save You Time (and money) in Manufacturing
Marc Banwart, Manager of Technology at Country Maid, shares his tips and tricks, putting time and efficiency back into your day.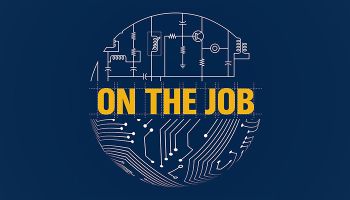 Saving time is essential to improve processes and gain efficiencies within your facility. Below are a few tips and tricks that we've utilized at Country Maid.
1. Standardize, standardize, standardize.
Use industry standards as much as possible and if you need to, create company standards. When I started at Country Maid, I felt it was important to standardize the brand of equipment that we would use. Since I was familiar with Rockwell Automation, we made a formal decision to continue to use their products in our production lines. We've standardized the brand of everything we use from push buttons, to touch screens, to wire colors and sizes.
2. Make Prioritization a Priority.
Prioritize your to-do items and work on the higher importance tasks. For me, it helps to vocalize my action items out loud to other people because it keeps me on task. There is always a long list of things to do, but make sure you're working on what's most important. In addition, continue to focus on your goals and the roadblocks that stand in your way from accomplishing them.
3. Find the right business partner.
I believe good people attract good people. Finding a partner company with similar values and work ethic are important. It sets the tone for your working relationship and helps you build upon that foundation. A good partner can complement your skills and expertise. For example, at Country Maid, we know what products we need, but don't always know how to configure an entire control system. The experts at Van Meter help us make the right choices for our organization– and we never have to wait long for an answer.
To hear more of Marc Banwart's story, please listen to his podcast episode here:
https://onthejob.buzzsprout.com/804773/3874730-stories-from-the-floor-time-saving-tips
Interested in sharing your story with On the Job?
Contact Us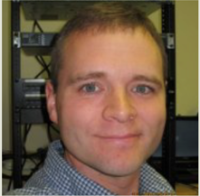 ARTICLE BY:
MARC BANWART
COUNTRY MAID MANAGER OF TECHNOLOGY
Banwart has worked in the Technology Industry for 25 years, spending 18 of them at Country Maid, where he focuses on improving processes and efficiencies.