6 Questions to Help You Kick Off Digital Transformation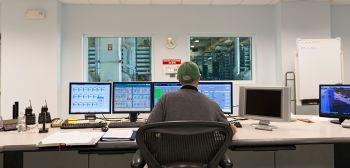 "Just do what I say": Those words are probably not the best way to get people to buy in to new company initiatives or changes to processes or job roles.
Although the concept of change management is talked about a lot (some may argue that it's talked about too much!), it's crucial in order to move toward a digital manufacturing environment. In other words, you need to get employees on board with the change you want to adopt so they embrace new ways of working.
We recently met with Doug Kramer, vice president of sales at Kosei St. Marys, the largest wheel plant in the United States. He credits the company's successful digital transformation for increasing manufacturing capacity: from 20,000 wheels a month to 10,000 wheels per day.
Before beginning the journey, Kramer and his team took time to think through their data and how it would be used. Answering these six questions early on can steer you down the right path and help develop a structured approach to change.
1. What kind of – and how much – data do you have?
When analyzing your plant and trying to determine what types of data you're currently capturing, you may hear reports of "we always check temperatures" or "we always check the specs of incoming metal." But when it comes down to it, employees may not know where the data is going or how to access it.
Before you can determine where you want your digital transformation to take you, it's important to get your arms around the data already available to you.
2. How do you collect the data?
Once you know what types of data you're collecting, find out how you're capturing or storing it. In paper files that are stored in cabinets (yes, this still happens!). In ERP systems? In numerous Excel spreadsheets? What's working – and what's not – about these collection methods?
3. What kind of data do you need?
Think about what you're trying to accomplish with digital transformation. What data are you missing that would be helpful when making decisions? Maybe you have access to information about standard costs, but wish you tracked times and temperatures.
To meet its goal of serialization casting, for example, Kosei St. Marys wanted to know:
When was each wheel cast?
Which machine cast it?
Which associate was running the casting machine?
What mold number was in the casting machine?
Compare the kinds of data you need with the data you have right now. Are you collecting data that's no longer necessary? Do you need new processes in place to capture new types of data you've never had access to before?
4. Who needs access to the data?
A very important – but often overlooked – component of digital transformation is considering who will use the data you're working so hard to collect and track. For example: Will it be used by industrial engineers, mechanical engineers, technicians, supervisors, or associates?
In the case of Kosei St. Marys, the majority of staff members were associates who didn't have any insight into their productivity levels or overall plant performance.
Kramer and his team put computers on the plant floor for their 600+ associates to use. As they deployed Rockwell Automation solutions, they also created a simple reporting package using Microsoft Visual Basic. With no usernames or passwords needed, associates can login at any time to check productivity levels, scrap levels, etc., which helps with internal motivation and change management.
5. How often is the data needed?
Will employees be looking at data hourly? Weekly? Monthly? Annually? (It probably depends on the person and his or her role.) Knowing which information employees need access to 24/7 vs. which data is rarely used will help you prioritize next steps and the best ways to retrieve it.
6. How will the data be used?
Capturing the data is only half the battle. Once you have access to it, what will you do with it? Answering this question can help determine which data you need to capture, where it should go, and how it should be presented. Will the data be used to make decisions about capital purchases? Productivity improvements? Machine maintenance?
Once you get these questions answered, you'll be well on your way to digital transformation … and employees will be right there with you because they got to play a role in the process.
Want to hear more about how Doug and team started their digital transformation asking these questions? Watch what he had to say on demand below.
---
TRANSFORM – A Leadership Series Addressing the Challenges and Opportunity of Modern Manufacturing
This blog is based on insights shared during the first webinar in Van Meter's virtual series called TRANSFORM. Running from Sept. 3 through Nov. 12, 2020, the series is focused on smart manufacturing and digital transformation. Every week, these webinars connect you with industry peers who share their digital-transformation experiences and the approaches they took to get there. Then sign up for future webinars or check out other on-demand recordings in our series here.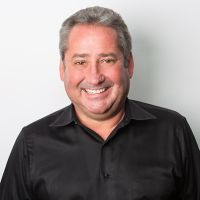 ARTICLE BY:
BRUCE HALLAHAN
EMPLOYEE-OWNER, AUTOMATION SERVICES PRODUCT MANAGER
Hallahan has over 30 years in the industry, with 5 years spent as an employee of Van Meter.